Healthy Hemp Oil Reviews from Verified Customers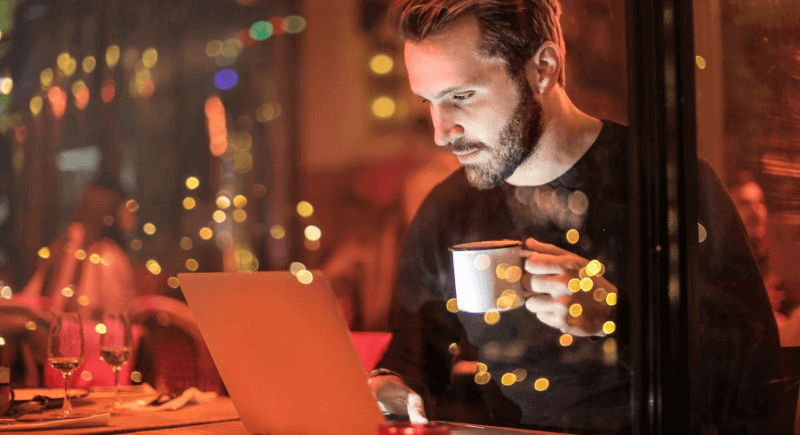 Looking for Healthy Hemp Oil reviews? You're in the right place…
There's no better way to feel comfortable with a potential product purchase than to hear from the people who've actually used it. As much as we can show you the benefits of CBD throughout our website, nothing quite beats real CBD reviews.
CBD Reviews Help You Choose the Right Product
At Healthy Hemp Oil, we're dedicated to informing and educating you. Along with in-depth guides and blogs, we're happy to provide the latest scientific studies and research on CBD. However, some of the most knowledgeable about CBD are other users just like you. From CBD oil and tinctures to topical treatments to vape liquids, the landscape of products can be difficult to navigate. Reviews give you the information you need, straight from the people who regularly use it. No scientific jargon, no overt marketing terms. These reviews offer simple, usable information about what people liked, what they didn't, and how certain CBD products might fit into your life.
That's why we've created this Healthy Hemp Oil Reviews page; it's our way of showcasing our ever-growing list of satisfied customers.
We hope it gives you insight into how people just like you are using hemp oil products and why they are enjoying CBD oil. That way, you can make the very best decision for yourself.
So, whether you are looking for RSHO reviews, Cibdex reviews, Dixie Botanical reviews or just plain old CBD oil reviews, we've got you covered. Also, where possible, we have linked to the product purchased by the customer, so you can click through and learn more.
CBD Hemp Oil Reviews
"Got this for my back and it's been great!"
You'll notice below that we've highlighted certain parts of our customer reviews in yellow. This is to help you find and read the reviews that more closely match your own circumstances, and also to provide you with a handy product recommendation from someone who's enjoyed the benefits of CBD.
For instance, if you're looking for a soothing, calming supplement to help with anxiety, we have a number of hemp oil capsule reviews to help you decide if you want to purchase.
Scroll below and see what catches your eye. If you like the sound of that customer's verified CBD review, click the product link to discover more about the product in question.
---
"Thank you! I got my oil last night and I slept the best I've had in years!" Sarah O. purchased HempVAP: Vape Starter Kit.
"CBD is the ANSWER. I am 58 years young and I have epileptic seizures. No more PHENOBARBITOL or DILANTIN 6 pills a day. I use the HempVap for vaporized CBD and Then I take The RSHO:Blue Label High CBD Hemp OIL. 1 drop under tongue twice a day and the seizures go away. I will do everything within my power to educate people about CBD." Luis J. purchased RSHO: Blue Label High CBD Hemp Oil 18%-24%.
"After ten years of regular seizure activity and an anxiety disorder which developed in response to the fear of the seizures, I have been offered a gift of a substance in CBD drops which have reduced the number of seizures and helped ease the anxiety. It has only been a week that I have been taking this wonderful tincture but my life has changed for the better. I had begun to give up hope. There was a valuable lesson for me. Never give up." Jessica M purchased Cibdex: Cannabidiol Tincture 100mg
"Fantastic It really helps me a lot. I suffer from bad temperament… a little depression, anguish and anxiety. I just started taking cannabidiol and everything including my anxiety is getting better. It appears I got my life back. Thank you." Jorge R. purchased Cibdex: CBD Spray 100mg.
"Thanks Brandon, I do appreciate you doing this for me. I hope it's not too much of a nuisance. The seizures are less frequent and the anxiety has decreased. I am feeling better!! My husband says I am like a different person." Jessicapurchased Cibdex: Cannabidiol Supplement Capsules 25mg.
"SMOOTH. This product is a very relaxing and great smelling Vape oil. Hats off to healthy hemp and Brandon. Although not too effective on pain it does relax you and seems to quiet some inflamation. The next product I will try is the black hemp oil because it is stronger and will help with my pain. When I used to train sales persons I always told them "people don't care how much you know until they know how much you care." ….And Brandon does just that. Wishing all of you many years at Healthy Hemp!!" John D. purchased Tasty Hemp Oil: Tasty CBD Vape Oil 50mg.
"I was really happy about this. It took the edge off my anxiety and helped with my arthritis. I may need to double the dosage, because it didn't totally take away the pain, but I could notice a difference when I wasn't taking the product. Be careful that you don't take this while driving or doing something where you have to be alert, because his product makes me sleepy haha." Trish F. purchased Tasty Hemp Oil: Tasty CBD Drops 250mg.
"Excellent! My first vaporizer experience and I LOVE IT. The CBD oil is smooth and relaxing.  Great for my anxiety!!!" Lisa D. purchased BudTouch: Vape Starter Kit (Compare to HempVAP)
"I have had a good experience with the 100mg oil I ordered from you. I have been using about 10 drops, 3 times a day. I decided to go to the 500mg, hoping it will take less oil and the relief I am feeling will last longer. I found another web site that sells the 500mg, 2oz bottle for $149.99 with 10% off on your first order. And free shipping. So I have ordered it from them. I don't know if you can match their price, with free shipping, if so let me know and maybe next time I will order from you again. Thanks Brenda" Brenda D purchased Cibdex: Cannabidiol Tincture 100mg
"I've been trying to get off cigarettes for years. Started with patches, moved to vape pens with just nicotine (because I still like the act of smoking). But then I tried this CBD oil. It doesn't replace my nicotine fix, but it's helping. It's nice to have a substitution when I get a craving. Plus these flavors are great! Try the mango."Micah S. purchased Tasty Hemp Oil: Tasty CBD Vape Oil 50mg
"Just like it says, they do taste like tootsie rolls, but the after taste is strong. They are chewy and tasty. Not as satisfying as real dark chocolate, but still good. When I use my tincture I take about 3MG of CBD, in a dosage, so 5MG per chew is right up my alley." Nancy B. purchased Cannafruit: CBD Chocolate Chews
d and loved the taste of them.
"Hi, first of all, thanks so much for the fast and correct delivery, all as described. Here in Greece, I guess, CBD oil doesn't even have a proper translation, so I really appreciated and liked your site, cause there is so much info, structured and understandable (of course I spent hours digging the web, but it's hard). The product is great, I hope I use the right dosage, the effect is visible and encouraging, but can't say more, cause it's not me who is using it, but my precious 15 years old daughter. When all orthodox means are exhausted, we hope, read and try. May I ask you few questions about the product, some answers I couldn't find, wil be so helpful to hear it from people who really know and deal with it. Thanks, Kate"Ekaterina purchased Dixie Botanicals: Dew Drops Hemp Oil 100mg
"Brilliant, my daily seizure activity is changing to become a situation where I am having seizures only on weekends, strange, but true, thanks to the Cibdex. I am hoping that with continual use of the Cibdex, my seizures will disappear." Jessica M purchased Tasty Hemp Oil: Tasty CBD Drops 250mg
"Wanted something easy to take and this is much better then the capsules I got from some other company. The tincture is easy to use. I recommend the cinnamon." Jane E. purchased Tasty Hemp Oil: Tasty Drops CBD Supplement 100mg
"This was purchased because we were looking for some healthy alternatives for persistant back pain. My brother told me he was finally able to sleep without pain when he took this product. I got a 10gram tube for him, but might look into a bigger order next time. The best thing about it is that there are no nasty chemicals." Dan I. purchased RSHO: Blue Label High CBD Hemp Oil 17%-24%
"I heard that this could work to heal my sore joints and it's worked really well. I take a small serving when I wake up and a little more after lunch. I feel better when I take it twice per day instead of just once." Errol S. purchased RSHO: Blue Label High CBD Hemp Oil 17%-24%
"Been a fan of Cibdex drops, but this spray is great too. I wasn't sure what I was going to think, but it's just as effective for me." Jason W. purchased Cibdex: CBD Spray 100mg
"I find the spray to be easier to use then the counting drops, so I'm glad they changed this. cbd works wonders when I want to fall asleep i take some and within a couple minutes i'm snoring pretty hard. taking one star off because they didn't have peppermint in stock which i like better then origional which is more of a liqurice flavor." Jack H. purchased  Cibdex: Extra Strength CBD Spray 500mg
"I needed some extra vape cartridge, and I found this on Healthy Hemp Oil. Decided to give it ago. Products were shipped promptly and every works just like they said. I'm happy with my purchase." Jason D purchased HempVAP: Vape Pen Cartridges Pack of 2
"I like these oils. They work well with the hempVAP pen that I have. It was fun trying all the different flavors, they really do taste different. I like the citrus blend the best, I might just get a pack of that next time." Steven V purchased Tasty Hemp Oil: Tasty Vape Pen Oil Flavors 50mg Pack of 7
"Super easy to use and the oil doesn't spill everywhere like some kits I've used. Personally I like the taste of the honeydew and papaya over the strawberry. USB charger is a nice touch. Highly recommended." Terry M purchased BudTouch: Vape Starter Kit (Compare to HempVAP)
"I don't have trouble sleeping at night anymore just 15drops of this oil and it makes me sleepy" Ivan S purchased Cibdex: Cannabidiol Tincture 100mg
"This is a fairly viscous hemp-oil. Although it is easily dispensed from the syringe style applicator the oil was provided in. The batch I received was very potent when I compare the pain relieving, anti-inflammatory and anxiolytic properties of the brands/solutions I have tried. Dual-layer seals on the applicator end along with proof of its constituents/cbd %. Thank you!" Brandon B purchased RSHO: Gold Label CBD Hemp Oil 15.5%-15.9%
"Within an hour I had quite a bit a relief from several different things so I got some more. Had a nice rest on top of it. It was also a relief not to have the annoying high associated with it. Thank you so much again." Mark H. purchased Cibdex: Extra Strength CBD Spray 500mg.
"The tasty hemp oil flavor was weak. Citrus 7 was the flavor I ordered. The plain cbd drops taste like I'd expect but they work nicely for helping me sleep and relax and not be twitchy." Wilfried G. purchased Tasty Hemp Oil: Tasty CBD Vape Oil 50mg.
"I think I have insomnia I live in chicago and am not able to sleep until like 4am, sometimes I'm up to two days in a row with no sleep. The 100mg works good but I love the 500mg. Your product is amazing, I wish I had a subscription for cbd. I don't have trouble sleeping at night anymore just 15drops of this oil and it makes me sleepy." Ivan S. purchased Cibdex: CBD Spray 100mg.
"I have multiple auto immune diseases, and I have been researching for almost a year the benefits of CBD for so many ailments. Inflammation is my worst enemy. It causes horrible aching, like having severe flu symptoms. Also the fuzzy, foggy, weak feelings both mentally and physically that I feel because of my medical issues. I decided to go out on a limb and try the RSHO Blue. It has been two weeks now….At first after only two days I thought maybe it's just all in my mind, that maybe I just wanted something so bad to work that I was dreaming that the RSHO could work. Well I will absolutely testify that it's not just in my mind, it's in my body THIS REALLY WORKS! I am sold on this product completely! Everyday I see myself getting better. I still take my auto immune suppressants, but used to even with them they never made the pain, exhaustion, among other symptoms get better, just manage them. This actually makes them decrease. And quickly! I hope that this product can work for other people as well as it is working for me. Thanks for your time, and have a very Blessed day!" Debra D. purchased RSHO: Blue Label High CBD Hemp Oil 17%-24%
"It seems to be good on muscle relaxation… I have less spasms on cbd than I did with other meds." Will T. purchased Hempotion: Cannabidiol Extract 100mg.
"I use this for my Fibromyalgia pains. It works great & I noticed my sleep is very sound. I will not use any traditional pain management meds. It is also safe & effective for my 15 year old dogs hips! Amazing results for her in much smaller doses needed. Thanks Brandon." Mark. B. purchased RSHO: Blue Label High CBD Hemp Oil 18%-24%.
"I ordered these chocolates for my mother to try. She was thrilled and loved the taste of them. They are of good quality and price for a CBD chew!!" Marry-Ann K.purchased Cannafruit: CBD Chocolate Chews
"This product arrived promptly and worked as advertised. I was expecting a more intense feeling, but I was pleasantly surprised when I just felt calm and relaxed. It was a natural feeling. Recommended." Wayne I. purchased Dixie Botanicals: Cannabidiol Pills 25mg
"It Tastes Great. Smells Great. ITs Like A Lil Personal Hookah. I Just Wish It Had Thc In It Lol." Jeremy O. purchased BudTouch: Vape Starter Kit (Compare to HempVAP)
"I've read lots of reviews for CBD products and this is the second bottle of CBD supplement capsules I've purchased. I hear from people that this seems to help with a range of ailments, but I was most interested in helping with anxiety — which it works wonders. You should know that this product is NOT made from cannabis it's made from hemp. So anyone looking to be helped with appetite stimulation should probably looks elsewhere. This product has helped me wean myself off my xanax rx. Again, I'm very thankful." Tony L. purchased Cibdex – Cannabidiol Supplement Capsules 25mg
"I opted for the extra strength CBD drops and I'm glad I did. I've experimented with half dosages, quarter dosages, double dosages and I find that the recommended dosage here works well for me. I'm in my 40's and have horrible time sleeping. The 3mgs per serving is a blessing and I wake up feeling normal (not drugged)." Travis W purchased  Tasty Hemp Oil: Tasty CBD Drops 250mg
"I've tried cibdex and other tictures, but these are the best. helps with arthritis pain and I can sleep good too." Christina P. purchased Dixie Botanicals: Extra Strength Dixie Dew Drops 500mg
"I live a very active lifestyle, I run, hike jog what ever I can to get outdoors. But in recent years I had a huge pain in my hips when exercising. I tried so many things to help but then I tried CBD oil. Now I can hike, run job and even ride horses pain free!! It also reduces stress. HIGHLY recommended!" Yolanda L. purchased  RSHO: Gold Label CBD Hemp Oil 15.5%-15.9%
"I had my doubts that this would work, but I'm pleased with this product and company." Stephani v. purchased Tasty Hemp Oil: Tasty CBD Drops (300mg CBD)
"The RSHO Gold Label is much stronger than oil provided with the HempVap Brain Dart. I find that it helps reduce inflammation in my hands by taking a puff or two 3 times a day. While the taste isn't great, it's not bad either. I had trouble getting the oil into an empty cartridge. Apparently there's a nozzle that fits on the end of the RSHO syringe that slides easily into the opening of the empty cartridge." Nancy M.purchased RSHO: Gold Label CBD Hemp Oil 15.5%-15.9%
"This stuff doesn't seem to be as thick as other oils I use for my vaporizer, but that's OK. Got this for my back and it's been great!" Jessie L. purchased Tasty Hemp Oil: Tasty CBD Vape Oil 50mg
"Just a spray or two and I'm feeling good. Also, the product was shipped quickly which is a big bonus. Recommended!" Elana D. purchased Cibdex: Extra Strength CBD Spray 500mg
"I inherited arthritic knees from my dad's side of the family. When I would talk around and get out of bed I could hardly even stand. The pain was terrible. I eventually went to the DR to get Xrays and they confirmed that I had arthritis. I decided to give this a shot. I've been using the RSHO for 3 weeks already and can tell a significant difference in my joint pain. My knees don't ache as much anymore and I've been able to walk around freely. I HIGHLY recommend the real scientific hemp oil with high cbd." Frank S. purchased RSHO: Blue Label High CBD Hemp Oil 17%-24%
"The apple pie is pretty awesome, and I'm a fan of the raspberry too. I'm not a fan of hemp flavor, but you don't really taste that with these products. I'd definitely re-order when I'm done, but these two should last me a little while." Todd A.purchased Tasty Hemp Oil: Tasty CBD Vape Oil 50mg
"I don't usually write reviews, but I felt compelled to after using this product. I've finally gotten some relief for my anxiety. I just take 2 sprays of this before I head out to a party or to a social gather and I feel great. I'm not nervous or cautious or don't care what people think. And best part of all, i don't have to DRINK to feel comfortable. This stuff makes me feel good. It's my secrete weapon when anxiety comes along." Susan D purchased Cibdex: Extra Strength CBD Spray 500mg
"Hi all, I have been suffering with minor back pain for the last 15 years, and I've been tring to get off my normal pain meds. They told me not to get off my normal pain meds (to use this) but i didn't listen.
this stuff works! within 20 minutes i felt better. i could move around the house with ease, bending down, twisting etc.. even my wife noticed a diference in "the way I was moving". I have to warn you though, this oil is really strong. I took more then normal one day, and I sat on the couch… very relaxed… and pain free… but let's just say I wasn't jumping with engergy haha. take the normal dosage and youll do fine. hope this helps" Charles R purchased RSHO: Blue Label High CBD Hemp Oil 17%-24%
---
Healthy Hemp Oil Reviews: Our Satisfied Customers
"Your customer service rocks…"
We've also spent some time collecting customer reviews of our website. Customer service is incredibly important to us here at Healthy Hemp Oil, and we're so pleased that so many people have taken the time to highlight their positive experiences.
From researching and writing in-depth content to carefully curating our CBD shop (and always being on hand to answer any questions or offer advice), our team is entirely committed to providing the very best service possible.
Read below some of the nice things people have said about Brandon and Healthy Hemp Oil.
---
"Thanks a million for all the help! It's great to get some solid info on the subject as opposed to extracting it from the web!" Éamon C
"Thank you Brandon for all your care. I can tell how caring and a wonderful person you are from your writing and your actions. I have to deal with some pretty nasty people in the alternative medicine area which is a horrible ordeal I have to endure because of my wife's medical needs. Thank you for doing what you are doing with such a compassionate and loving heart. Bless you, my new friend Brandon." Bob T. purchased CanChew: CBD Gum Cool Mint 10mg.
"Thank you again for your amazing customer service. If I ever decided to buy any type of CBD product again I will be absolutely sure to buy it from Healthy Hemp Oil. Thank you Brandon! Your customer service rocks, it's seriously goes above and beyond. Keep up the good work :)" Allicia M purchased HempVAP: Vape Starter Kit.
---
According to verified Healthy Hemp Oil Reviews, Here Are the Top Benefits:
CBD oil presents a diverse range of potential benefits and effects that can help in nearly all facets of your wellbeing. Given the diverse benefits of CBD, we'd like to cite actual customer feedback on how CBD has helped them. Some standout effects that have been mentioned in our customer reviews include:
Improving sleep (deeper, more restful sleep)
Reducing and regulating pain
Providing general calm and relaxation
Reducing everyday stress and anxiety
Supporting a positive, healthy mood
Many of these same benefits also apply to dogs, cats, and other pets in our customers' lives. Our CBD pet formulations have helped customers keep their furry friends calm while also helping to manage pain, symptoms of arthritis, and other health issues.
Our customers also tell us how they use CBD, from incorporating it into their everyday routines to using it in cooking to provide more healthy meals. CBD oil is versatile and comes in so many different forms.
Keep on leaving those reviews and let us know how CBD has changed your life for the better. This not only helps us hone our product selection but also helps other users find the best products to benefit their specific needs.
Remember to leave your own CBD oil review!
If reading these CBD reviews has inspired you to make your first CBD oil purchase, we'd like to encourage you to leave your own review once you've had the opportunity to experience it for yourself.
All of our reviews are verified post-purchase. This means that every review appearing on this page has been written by a real Healthy Hemp Oil customer and has only been provided after they've received and sampled their product.
Once you've made your purchase and received your item, we'll follow up with you after a few weeks to ask for your thoughts on your CBD experience. At that point, you can write a short review about the product and hopefully inspire others to sample CBD for the first time too!
You've Read The Reviews. Are you ready to get started with CBD?
If you'd like to join our growing list of satisfied customers, we recommend starting with our CBD Oil Buyers Guide. Or, if you'd prefer to start browsing our selection of CBD products, you can do so here: Healthy Hemp Oil CBD Shop. If you have any questions about any of our products or need recommendations for a specific form of CBD oil, please don't hesitate to reach out to us today.