There are many people looking for where to buy CBD Oil online, because there is a common misconception that you need to be in a state that has legalized medical marijuana to legally purchase CBD oil.
But this is not true at all for CBD oil produced from industrial hemp (like the products on our website).
When looking where to buy CBD oil, you should keep in mind that not all CBD products are the same. CBD oil is legal as long as it is produced from industrial hemp, but CBD oil produced by medical marijuana is still subject to all the laws and regulations surrounding marijuana and is thus legal to purchase and use only in states that have legalized the use of marijuana for medicinal purposes.
This difference is because CBD oil produced from industrial hemp contains almost zero THC (the psychotropic cannabinoid found in medical marijuana) and is thus completely incapable of inducing a "high" in users.
So, since CBD oil from industrial hemp is completely safe to consume and thus legal in all 50 US states and more than 40 countries worldwide, you can simply purchase it online from wherever you are and have it delivered to your doorstep within days.
Trust the Cannabidiol Experts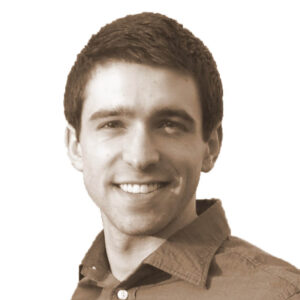 Here at Healthy Hemp Oil, we focus exclusively on cannabidiol products and aim to provide only the healthiest and most trusted CBD oil products to our customers. We are pioneering the online sales of CBD oil, and we only stock the absolute best hand-selected CBD supplements available on the market.
We are the #1 choice for people looking where to buy CBD oil as we personally test all our products to ensure quality and are dedicated to finding and offering only the best CBD products to our clients. We place emphasis on CBD's health benefits and are not fazed by hype as we aim to sift through the heaps of misinformation and bring you the most accurate and helpful information about CBD possible. We are also constantly on the lookout for new top-quality CBD products for our customers, and we recommend products only after we have personally tried and approved them ourselves.
People from all over the world asking "Where can I buy CBD oil?" come to us only to be delighted to learn that we ship globally. Yes, we ship all our CBD oil products all across the world, so you can enjoy the benefits of cannabidiol anywhere you are through HealthyHempOil.com. We offer speedy delivery with the lowest postage rates possible from USPS. You can check our shipping FAQs for additional information on how to obtain your CBD oil as quickly as possible.
As we are a small, specialized company with an amicable face, we maintain an equally friendly returns and refunds policy with an unbeatable guarantee: Simply put, if you're not completely satisfied with any of our products, just send us an email and we'll refund you 100% of the purchase price. No questions asked.
The World's Best CBD Oil Products
If you want to get started on your CBD experience, you might want to check out our Buy CBD Guide, which is the longest and most comprehensive on the market, or directly browse our top products. Below you will find our three top-selling CBD products, which have already helped numerous customers find relief from inflammation and anxiety and are helping more and more people enjoy a more relaxed, happier life every day: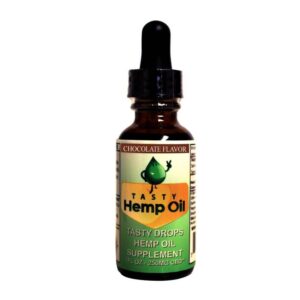 Made from premium cannabidiol oil extracted from European industrial hemp and infused with some of the most delicious flavors imaginable, Tasty Hemp Oil's Tasty CBD Drops are designed to be the tastiest CBD oil product in the world. These drops spread an incredible taste in your mouth as well as give you all the health benefits of CBD. They come in multiple flavors and an unflavored version for those who prefer the pure hempy taste of CBD oil. On top of the fantastic taste, each bottle of Tasty CBD drops comes packing more concentrated CBD goodness than anything you might ever find in the grocery store.
Tasty Hemp Oil's tinctures are designed to be taken sublingually. Just place a drop under your tongue, hold for 90 seconds, and then swallow to enjoy the tasty benefits! With about 80 servings per container, this is also an extremely cost-effective method of introducing CBD's health benefits into your life.
Tasty Hemp Oil might be a relative newcomer in the world of CBD products, but these tasty drops have already made numerous customers extremely happy with the results. We've received raving reviews about Tasty Hemp Oil's Tasty CBD drops, praising their amazing taste and equally awesome health benefits.
All our CBD products here at Healthy Hemp Oil contain high concentrations of pure CBD oil produced from industrial hemp. However, for people looking where to buy CBD oil in its absolutely purest form, we also stock the world's most potent and concentrated CBD product: Real Scientific Hemp Oil's (RSHO) Blue Label High CBD Hemp Oil.
This is the strongest CBD oil product worldwide, certified by numerous laboratory tests and produced under the highest standards of quality to maximize CBD's beneficial properties with each drop. To use RSHO's Blue Label CBD oil, simply place the serving in your mouth for 90 seconds before swallowing or use a wax-type vaporizer to spread the dosage.
RSHO's Blue Label CBD oil comes in a small tube that contains CBD in its most concentrated form. Despite the high CBD concentration, this product is still completely safe to consume and incapable of inducing a "high" as it contains almost no THC. The CBD in these tubes is so concentrated that each 3-gram tube can last you for months, as the recommended dosage for this product is tiny in comparison to other CBD oil products.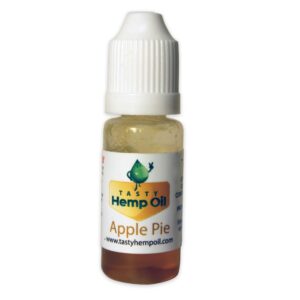 Vaporizers, also known as e-pens, are all the rage these days. With Tasty Hemp Oil's Tasty CBD Vape Oil you can now savor the most exquisitely delicious tastes through your vape pen while also enjoying CBD's health benefits.
Turn your e-pen into the tastiest natural supplement with the healthiest vaporizer oils you can find on the market today. Tasty CBD Vape Oil presents the perfect solution for active people who wish to enjoy their CBD on the go (with a fantastic flavor to boot!), as well as for ex-smokers seeking to substitute a tastier, healthier, and smarter alternative for their unhealthy habit.
Each bottle of Tasty CBD Vape Oil will offer you numerous flavorsome e-pen moments. The CBD vape oil is compatible with most 510 atomizer types and also boasts a smart cap for safe storage.
Tasty Hemp Oil's Vape Oils are completely safe and pack an incredible flavor with each puff. The oils come in seven wonderful flavors for you to choose from, including Apple Pie, Citrus Blend, Morning Dew, Raspberry, Black and Blue (blackberry and blueberry together), Mandarin Paradise, and Just Peachy.
Got Questions? Contact us!
We'd love to hear from you. Please call and leave us a message at 1-844–HEMPOIL (436-7645) or send us an email at [email protected] and we'll get back to you ASAP!