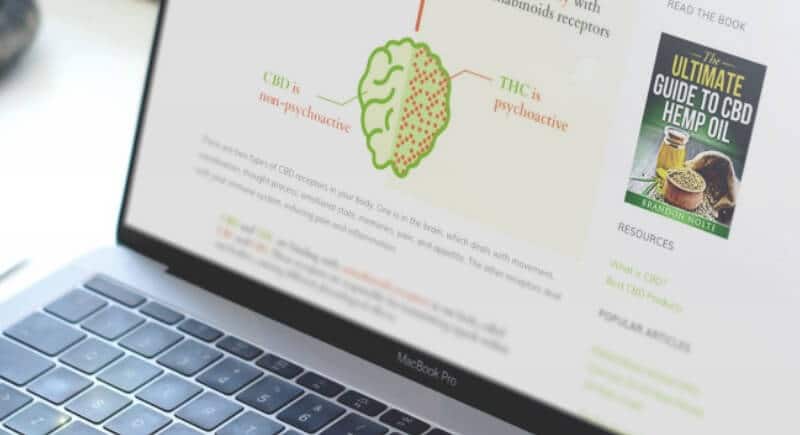 Find the Best CBD Oil Products for You
Trying to find the very best CBD oil can be difficult when you're first starting out. Even if you've previously used CBD, it can be tough to determine which brands are reputable and which ones aren't.
This quick and easy guide from the world's #1 CBD resource has been written to help you cut through the noise and find the best CBD solution for your unique situation.
With product recommendations, serving size tips, and a quick and easy quiz to help you choose the best CBD products, it's the only place to start.
Ready? Let's go!
The Best CBD Oil Products: What to Consider?
With so many different styles and brands of CBD oil—not to mention new terminology and product types—it can be difficult to know where to start when shopping for CBD online.
Your final choice will ultimately come down to your personal needs and how you plan to use CBD in your everyday life. And we here at Healthy Hemp Oil can help you make that decision.
Take our quick and easy quiz to receive a tailored product recommendation:
Top Picks for The Best CBD Oil
The Healthy Hemp Oil online store stocks a range of products for all types of circumstances and experience levels. Here, we will share our recommendations for the best hemp oil products across a number of categories.
Best Overall CBD Oil
Herbal Renewals: Blue Label High-CBD Hemp Oil
Praised for its effectiveness and quality, Blue Label High-CBD Hemp Oil by Herbal Renewals is our number-one bestseller. With no fillers or flavors, it's hands down the most pure version of CBD oil available.
Blue Label Oil is one of the strongest and most concentrated CBD products on the market. With a recommended serving the size of a grain of rice taken orally twice a day, its potent punch acts quickly—in just ten to fifteen minutes—to provide powerful relief.
Best CBD Oil Tincture
Herbal Renewals: CBD Oil Herbal Spray
Tinctures are the most popular form of CBD oil products—and we stock a range of options in our online store—but this tincture from Herbal Renewals stands apart from the rest due to its high-quality ingredients, effectiveness, and ease of use.
The spray functionality makes taking this CBD oil a snip. Just two sprays under your tongue, wait 90 seconds, and swallow, and you should feel the effects in fewer than ten minutes.
The Herbal Renewals CBD Spray comes in three great flavors: Vanilla, Peppermint, and Unflavored (for those who prefer the natural taste of CBD with its earthy, hempy undertones). And like all Herbal Renewals CBD products, this soothing CBD Herbal Spray is made in the U.S. from organic, non-GMO industrial hemp.
Best CBD Vape Oil
The most practical vape oil we've come across, Alternate Vape's Vape Shots are the tastiest way to incorporate CBD into your daily lifestyle.
In three full-bodied flavors, these pop-and-go replacement cartridges for the Alternate Vape BudTouch e-pen are made with high-quality, all-natural ingredients and contain no nicotine and virtually no THC.
Best CBD Oil Vaporizer
Alternate Vape CBD Vape Shot Kit
The CBD vaporizer category is pretty crowded, but the Alternate Vape CBD Vape Shot Kit continues to win the hearts of our customers, even over more expensive versions, due to its convenience and ease of use. The device itself is a small, portable, and lightweight vaporizer. Simply add your favorite flavor, screw on the top, and you're ready to start vaping.
In this starter kit that's perfect for beginners looking to try CBD vaping, we've provided you with everything you need to get going: one e-pen, one USB charger, and a bottle of Alternate Vape's CBD Vape Oil in your choice of flavors.
Best Budget CBD Oil
Herbal Renewals: CBD Oil Herbal Spray
If you're new to CBD and unsure how you'll like it, the smart choice is to start with an affordable product without skimming on quality, and the CBD Oil Herbal Spray from Herbal Renewals fits that bill.
This normal-strength CBD oil is super easy to use thanks to its innovative spray bottle design. No more counting drops; instead, just two quick sprays on your tongue is all you need. A great entry-level product for the healthy skeptic, it comes in three flavors, and each bottle contains 80 servings.
Best Pure CBD Oil
Herbal Renewals: Blue Label High-CBD Hemp Oil
This product wins two categories—Best Overall CBD Oil and Best Pure CBD Oil—and it deserves both awards. It stands alone at the top of the CBD hierarchy in terms of purity and popularity.
Nothing compares to the strength and effectiveness of this CBD oil. (Just check the reviews to see for yourself). We are proud to promote this line of pure CBD, which is helping thousands of people all over the world.
Because of the strength of this product, you'll also get more CBD per dollar than with other CBD products. If you need a super strong CBD oil, then look no further!
Best CBD Oil for Pets
Herbal Renewals: CBD for Pets Blend
The negative effects of stress and illness affect our beloved pets just as much as ourselves, but CBD may help them relax and regain their appetites.
Herbal Renewals has created this special blend from high-quality hemp oil and coconut oil, so you can feel confident that you're giving your furry friend the best. Simply calculate the recommended serving size by your pet's weight and add it to his or her food twice a day.
Best Portable CBD Oil
For those with busy lives who find toting around a bottle or vaporizer inconvenient, there's no better CBD product than MedCBDX's CBD gum.
The small and discreet packaging fits easily in your pocket and makes receiving ten milligrams of CBD as easy as chewing a piece of gum for twenty minutes, while also freshening your breathe with its cool, minty goodness.
Choosing the Best CBD Oil Products and Serving Sizes
There are so many different CBD products out there to choose from, and it can be difficult to find the ones that are just right for you. To help you make an informed decision and enjoy CBD's benefits to the fullest, we have put together several pages of invaluable information about CBD, its properties, its uses, and how YOU can best benefit from it.
Selecting the Best CBD Oil Serving
With the correct serving size, CBD has been shown to significantly help soothe stress, pain, and inflammation (and potentially many other problems too). An appropriately high serving size of CBD may give you the desired effects you seek, but most people will not reap its benefits if too little is used.
Depending on your metabolism and what you're hoping to improve, you may need a vastly different serving size than the next person to experience the positive effects of CBD. Serving sizes can vary dramatically, because there's simply no one-size-fits-all CBD dosage.
If you're just diving into the world of CBD, we recommend a starting serving size of two to three milligrams. From there, you can work your way up to 100 or even 200 milligrams, after you've taken the time to gradually observe how CBD affects your body and mind. Remember, you cannot overdose on CBD, and there are no reported side effects from taking high concentrations. Always refer to the dosage guidelines on the product packaging if you are unsure.
Still Have Questions?
To learn more about the ongoing research on CBD and the exciting new findings around it, visit our Cannabidiol Research page. Or check out our Cannabidiol Buying Guide to find out more about the different CBD products and our own buying criteria, as we analyze the top products and brands. And our Cannabidiol 101 page is the world's most comprehensive repository of simple, accurate, and honest answers surrounding CBD. There, with the help of science, we explain what CBD is, how it works, and how you can benefit from it in a language that everyone can understand.
All the information found on these pages is unbiased and backed by scientific facts, aiming to dispel misconceptions and empower you to make the right decision when it comes to introducing CBD's beneficial properties to your everyday life. If you still have questions about the best CBD oil products or the best CBD serving sizes, we'd love to hear from you.
Please drop us a line at [email protected] or call and leave us a message at 1-844-HEMPOIL (436-7645), and we'll get back to you as soon as possible.