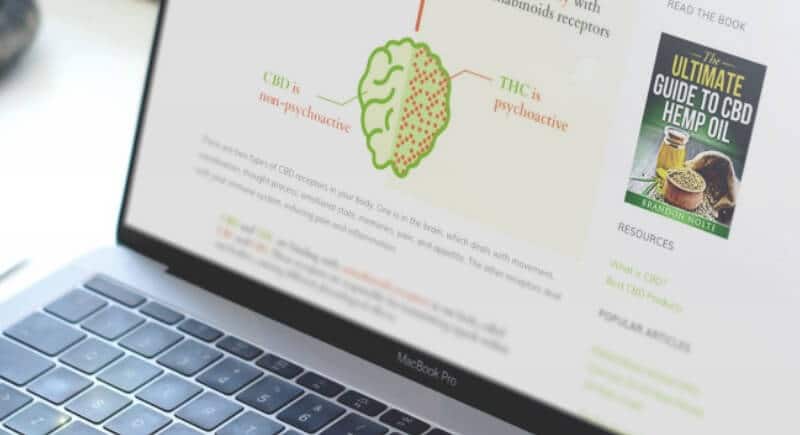 Find the Best CBD Oil Products for You
CBD (cannabidiol) has soared in popularity over the past decade, and with good reason. This remarkable cannabinoid, which occurs naturally in various strains of the cannabis plant, has a growing reputation for delivering a soothing, satisfying calm with no known side effects.
From CBD oil for anxiety, sleep support, stress reduction, muscle and joint pain, to boosting mood and morale, and moisturizing skin, there's bound to be a supplement out there for you and your needs.
But here's the problem: trying to find the very best CBD oil on the market can be tough when you're first starting out.
Even if you've previously used CBD, it can be difficult to determine which brands are reputable and which ones aren't — not to mention, which product type makes sense for your situation, such as discreet and convenient capsules, easy-to-use tinctures, post-workout topicals, or tasty edible treats.
This quick and easy guide from the world's number-one CBD resource has been created to cut through the noise and answer those questions, helping you find the very best CBD solution for your unique set of circumstances.
In this guide you'll find:
A super simple quiz to help you pinpoint the best CBD oil product for you;
Popular product categories and uses explained and evaluated;
And expert product recommendations from the Healthy Hemp Oil team.
How to Choose the Best CBD Oil
With so many different styles and brands of CBD oil to choose from — along with new terminology and product types — it can be difficult to know where to start when shopping for CBD online.
Whether you're looking for a mild CBD oil without THC or something a little stronger, your final choice will ultimately come down to your personal needs and how you plan to use CBD in your everyday life. We here at Healthy Hemp Oil can help you make that decision.
Choosing CBD Oil for Anxiety
Many people want to use CBD oil for anxiety and depression, and it's easy to understand why. After all, one of the core benefits of CBD is its ability to produce an effect that brings calm to both a restless and worried mind and a tired, weary body, without any harmful psychoactive side effects. The products are also very simple to use and boast a number of natural, organic ingredients.
So, if you're in the market for a CBD product that will help alleviate the symptoms of anxiety, it's important that you consider the following as you browse this page:
How often do you wish to use a CBD supplement on any given day?
Are you looking for a fast-acting solution, or are you comfortable with something that takes its time but lasts longer?
Is discretion important to you? Will you be taking the supplement on the go?
And what about flavor, strength, and your budget?
Well, the good news is, we've developed a quiz to help you answer all of these questions, and deliver the perfect product recommendation just for you. Keep reading to learn more.
How to Use This Guide
To make the most of our guide, start with the quiz below to discover  the CBD product that best fits your needs. Next, read through the products section to learn more about the best available product categories and their uses.
This will give you an at-a-glance view of a product's qualities. You'll be able to quickly identify what matters most to you, be it the strength, taste, ease of use of the product, CBD oil health benefits, or the immediacy and duration of its effects.
Ready to discover the best CBD oil on the market today and the best products for you?
Let's go!
First, take our quick and easy quiz to receive a tailored product recommendation:
Are you ready to dig a little deeper? Below, you'll find 34 of the most popular CBD categories and uses, with our top picks for each.
---
Top Picks for the Best CBD Oil
The Healthy Hemp Oil online store stocks a number of products for all types of circumstances and experience levels. Here, we will share our recommendations for the best CBD oil products across a wide range of categories.
1. Best CBD Oil for Pain
Herbal Renewals: Blue Label High-CBD Hemp Oil
Praised for its effectiveness and quality, the Blue Label High-CBD Hemp Oil by Herbal Renewals is our number-one bestseller. With no fillers or flavors, it's a worthy winner of the Best CBD Oil for Pain title.
It's also one of the strongest and most concentrated CBD products on the market today. With a grain-of-rice-sized recommended serving taken orally twice a day, its potent punch acts quickly—in just ten to fifteen minutes—to provide powerful relief. Furthermore, it offers terrific value for your money, boasting more CBD per dollar than many other CBD products.
Our Verdict: A little on the hempy side, just one grain-sized serving of this potent concentrate will get to work in just ten to fifteen minutes and can last for up to twelve hours. It's super simple to use, and one tube will likely give you a few months of daily use.
2. Best CBD Vape Oil
Alternate Vape: CBD Vape Shot Cartridge
The most practical vape oil we've come across, Alternate Vape's CBD Vape Shot is the tastiest way of incorporating CBD into your daily lifestyle.
Available in three full-bodied flavors, the pop-and-go cartridges simply twist into a compatible vaporizer for effortless vaping. The Vape Shots contain only all-natural, high-quality ingredients, with no nicotine and virtually no THC. Delicious and so simple, each inhale is more satisfying than the last.
Our Verdict: Hands down the most practical vape oil we've ever tried. For CBD oil without THC, it's strong, easy to use, and gets to work fast. Downside? The effects don't last all that long. But it sure is tasty!
3. Best CBD Vape Juice Additive
If you're a seasoned vaper (or just starting out) and you'd like to add some CBD to your daily vape sessions, this Hemp CBD eJuice from CBDfx should be your first port of call. Available in three strengths, this is a fast-acting CBD supplement that'll deliver a smooth, soothing calm.
Our Verdict: Simply add two full droppers of this CBD additive to your favorite vape juice to get started. It's not the strongest or longest-lasting out there, but it gets to work fast and has a great natural, hempy taste. Not a fan of hemp? Mix it with a flavored e-juice to mask the taste.
4. Best CBD Capsules
Plus CBD Oil: Cannabidiol Supplement Capsules
Plus CBD Oil comfortably takes the crown for Best CBD Capsules, and it's easy to see why. They're strong, fast-acting, and long-lasting, with no unfamiliar flavors to contend with. Take one or two daily as a food supplement and enjoy the many benefits of CBD oil for anxiety with complete ease.
Our Verdict: It's fair to say these capsules pack a punch. Highly concentrated, easy to use, discreet, and convenient—it doesn't get much better than that! If you can't stand the taste of hemp, don't worry—these are entirely flavorless.
5. Best CBD Tincture
Herbal Renewals: CBD Oil Herbal Spray
Tinctures are the most popular form of CBD oil products, and this spray from Herbal Renewals stands apart from the rest due to its high-quality ingredients, effectiveness, and ease of use. Available in two strengths and three flavors, just two sprays under your tongue will have you experiencing the effects of CBD in less than ten minutes.
Our Verdict: For those new to CBD, or those who find capsules, concentrates, and vape oils too strong, this tincture is the perfect example of balanced strength and flavor. Tasty and very easy to use.
6. Best CBD e-Liquid
Alternate Vape: Cannabis Vape Oil with CBD
Whether you're just starting out with CBD and vaping or you know your way around both, this vape oil with CBD from Alternate Vape is a must-have. A tasty and satisfying e-liquid, this CBD vape oil is made from all-natural ingredients and is available in three distinct and delicious flavors.
Our Verdict: A medium-strength, fast-acting, and great-tasting e-liquid—what's not to like?
7. Best CBD Oil for Sleep
Having trouble sleeping? This Gold CBD Oil from Herbal Renewals could be just what you're looking for. One of the world's strongest and purest CBD concentrates, it's available in three handy sizes. The concentrate is first absorbed sublingually (under your tongue), so you'll start to feel its effects after ten to fifteen minutes. However, its thick consistency does mean it can take some time to absorb in your stomach. But when it does, it delivers a long-lasting and soothing calm—ideal for a good night's rest.
Our Verdict: A step up in strength from its blue-label cousin, the potent Gold CBD Oil is a game changer for restless minds and bodies. It's easy to use, incredibly effective, and has that great natural hemp oil taste.
8. Best CBD Oil for Dogs
Herbal Renewals: CBD for Pets Blend
The negative effects of stress and illness affect our beloved pets just as much as they do ourselves. CBD may hold the key to helping them relax and regain their appetites.
This safe and carefully tested CBD for Pets Blend by Herbal Renewals is the ideal food supplement for your four-legged friend. Created using high-quality hemp oil and coconut oil, you can feel confident that you're giving your pet the very best. Simply calculate the recommended serving size by your pet's weight and add a few drops to their food, twice daily.
Our Verdict: We know that dog lovers simply want the best for their beloved pets, and this easy-to-use blend is the best. It gets to work fast, lasts for a reasonable length of time, and passes the taste and smell test.
9. Best CBD Pain Relief Cream
This CBD pain relief cream from Plus CBD Oil nourishes the skin, relaxes muscles, and brings calm to achy bodies. With a smooth, silky texture, it soothes and moisturizes the target area and never feels greasy or sticky. Thanks to its incredible CBD-infused herbal blend, it smells amazing too!
Our Verdict: If you're looking for some localized CBD action after a heavy workout, this easy-to-use, medium-acting, and long-lasting topical product could be just the ticket. Rub the desired amount into clean, dry skin and experience the soothing and sensual benefits of the CBD and its accompanying organic ingredients.
10. Best CBD Hemp Oil
CW Hemp: Charlotte's Web Hemp Extract
When the title of Best CBD Hemp Oil was up for grabs, it's little wonder the renowned Charlotte's Web Hemp Extract from CW Hemp took the crown with room to spare. This potent and clean hemp oil extract has earned itself a remarkable reputation over the years, and the handy and discreet tincture is the ideal way to sample its soothing benefits for yourself.
Our Verdict: This stuff is strong, simple, fast-acting, and long-lasting, and with two great flavors (original olive oil and sweet mint chocolate) it can be enjoyed on its own or mixed with a hot or cold beverage.
11. Best Quality CBD Oil
Bluebird Botanicals: Classic Hemp 6x
Developed by one of the most trustworthy brands in the business, this Classic Hemp 6x by Bluebird Botanicals is a worthy winner of the Best Quality CBD Oil accolade. While most standard CBD oil blends carry 250 mg of CBD per fluid ounce, this one contains a whopping 1500 mg per fluid ounce—six times the standard concentration!
Our Verdict: It goes without saying that this particular CBD oil is strong. It's also fast-acting and long-lasting, with a great hempy taste that's rich in CBD.
12. Best CBD Vape Additive
Herbal Renewals: CBD Vape Additive
If you're after a brand-new vaping experience, add a few drops of this terrific CBD vape additive from Herbal Renewals to your favorite e-liquid. This flavorless high-grade CBD blend delivers a wonderful calming effect without compromising the taste of your flavored vape oil.
Our Verdict: It's not the strongest concentration around, but this CBD vape additive is simple and effective. It gets to work quickly, and the fact that it's flavorless is a real bonus if you dislike the taste of hemp.
13. Best Organic CBD Oil
Bluebird Botanicals: CBD Hemp Complete Drops
A unique product from the tried and trusted Bluebird Botanicals, these CBD Hemp Complete Drops contain two naturally occurring forms of cannabidiol. Half CBD and half CBD-A (the acid form of CBD) combine to produce an immensely satisfying, soothing, and effective CBD supplement.
Our Verdict: Middle of the road in terms of strength and ease of use, these drops deliver a fast-acting, long-lasting, and great-tasting CBD experience.
14. Best CBD Edible
Love chocolate? Then you'll love Casa Luna's CBD Chocolate Bar. Available in milk and dark chocolate, these cannabidiol-infused bars pack a powerful CBD punch. Lift your spirits and soothe your mind and body with a little bit of chocolatey goodness. The ideal on-the-go CBD snack.
Our Verdict: At 60 mg per bar, this is a medium-strength edible, at best. Where it excels is in its ease of use and long-lasting effects, not to mention the fact that it's absolutely delicious!
15. Best CBD Oil for Back Pain
Herbal Renewals: Green Label Raw CBD Oil
Back pain can be extremely debilitating, and it's understandable if you want to steer clear of pharmaceutical painkillers in favor of something a little more natural. That's what makes this Green Label Raw CBD Oil from Herbal Renewals so special. Available in three sizes, it's a potent concentrate that gets to work in around fifteen minutes, and it can last for up to twelve hours, bringing real relief to back aches.
Our Verdict: Compared to the blue and gold labels, this is a medium-strength number. But it's very easy to use, and once it gets going, it'll last for a long time. The natural, raw hempy flavor is a bit of an acquired taste, however.
16. Best-Rated CBD Oil
Bluebird Botanicals: Full Spectrum Hemp CBD Oil
The people have spoken: this Full Spectrum Hemp CBD Oil from Bluebird Botanicals is our Best-Rated CBD Oil — and with good reason. Few other products combine the beneficial properties of CBD and hemp as well as this one. Potent and rich in organic, nutritional ingredients, it helps to quickly ease symptoms related to pain and anxiety. In short, there's so much to enjoy in such a small bottle.
Our Verdict: A medium-strength tincture, it's relatively simple to use, with fast-acting, long-lasting effects. It tastes great too!
17. Best-Price CBD Oil
Entourage: Limoncello CBD Oil for Vape Pens
Infused with a lip-smacking, snappy citrus flavor, vaping simply doesn't get more refreshing than this Limoncello CBD Oil for Vape Pens by Entourage. It represents terrific value for your money, and each puff delivers a soothing and aromatic CBD experience that arouses the senses and calms the body and mind.
Our Verdict: A tasty, medium-strength option, the limoncello flavor is so incredibly invigorating that it will add another level of enjoyment to your vape session.
18. Best CBD Oil for Beauty
Herbal Renewals: CBD Bath Bomb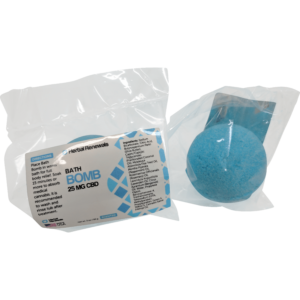 If you're a sucker for a nice warm bath, this CBD Bath Bomb from Herbal Renewals could help you take bathing to the next level. Once it's dispersed, you'll soak your cares away in a rejuvenating and relaxing immersion.
Made using high-quality hemp oil and wholesome natural ingredients, including peppermint, lavender, bergamot, rosemary, and tea tree oil, this is a treat for all the senses.
Our Verdict: After a hard day's work, it doesn't get much better than slipping into a warm and relaxing tub. This incredible, easy-to-use bath bomb gets to work fast, delivering long-lasting effects and a wonderful, calming aroma.
19. Best CBD Pills
Boasting full-spectrum hemp oil extract, vitamins, minerals, and essential fatty acids, these CBD Gel Caps from Tasty Hemp Oil deliver incredible nutrition and soothing CBD, all in one easy-to-swallow capsule. If you've been looking for a smart and simple way of adding CBD to your daily diet, this is it.
Our Verdict: In a nutshell, these gel caps are strong, easy-to-use, and long-lasting, but that's only scratching the surface. They're also discreet, flavorless, and ideal for keeping track of a daily supplement regimen.
20. Best CBD Drops
Tasty Hemp Oil: Tasty CBD Drops
Available in three mouthwatering flavors (and also unflavored), these Tasty CBD Drops from Tasty Hemp Oil are a top-of-the-line CBD supplement. Made with a base of super highly concentrated CBD oil and flavored with certified whole-food ingredients, this is hands down the tastiest CBD experience around today.
Our Verdict: If you're looking for a fast-acting, long-lasting, easy-to-use, and delicious CBD supplement, let's just say you've found it.
21. Best CBD Oil for Nausea
Hemp Oil Care: THC-Free CBD Oil
Jam-packed with 1200 mg of premium CBD, this amazing THC-free CBD Oil from Hemp Oil Care gets to work quickly in tackling the symptoms of nausea. Packaged in a handy, neat, and discreet spray bottle, it can be taken anywhere and at any time. Perfect for first-time users looking for complete control over their CBD experience.
Our Verdict: Each serving delivers 7.5 mg of CBD, so it's not the strongest, but it is incredibly fast-acting and great for beginners. It comes in two great flavors: a hempy natural flavor and a refreshing spearmint. If you're looking for CBD oil without THC, look no further.
22. Best CBD Oil Capsules
Entourage: CBD Hemp Oil Softgels
These CBD Hemp Oil Softgels from Entourage must be up there as one of the best ways of receiving CBD. You can take them anywhere and at any time, without any hassle, prior knowledge of complicated equipment, or painstaking preparation. Ideal for busy individuals on the go, softgels offer all the convenience of CBD with none of the hassle.
Our Verdict: Highly concentrated and super easy to use, these softgels may take a little longer to start working, but when they do, they keep on going for a good length of time.
23. Best CBD Oil Vape Starter Kit
Alternate Vape: CBD Vape Shot Kit
The CBD vaporizer category is pretty crowded, but this CBD Vape Shot Kit from Alternate Vape continues to win the hearts of our customers, even over more expensive versions. The device itself is small, portable, lightweight, convenient, and easy to use. Simply add your favorite flavor, screw on the top, and you're ready to start vaping. It's the ideal starter kit for beginners new to CBD vaping, and it comes with everything you need: one e-pen, one USB charger, and one pre-loaded CBD cartridge.
Our Verdict: This small, portable, and powerful vaporizer gets to work fast, delivering a concentrated and tasty CBD vape. The perfect introduction to the world of vaping.
24. Best CBD Spray
This Pure CBD Tincture from Elixinol allows you to absorb more cannabinoids thanks to a unique product enhancement. CBD hemp oil is pre-dissolved and embedded into microscopic liposomes to act as an efficient delivery method, since they're quickly absorbed through a cell wall. In other words, just a few sprays under your tongue and you'll feel the effects of CBD faster than any other tincture on the market.
Our Verdict: This innovative CBD spray has to be tried to fully appreciate its many qualities. It gets to work quickly, lasts for a long time, and, thanks to the citrus twist flavor, tastes great. A fast and effective option to help alleviate the symptoms of stress and anxiety!
25. Best CBD Vape Liquid
Alternate Vape: Silver Blend CBD e-Liquid
Bored with your run-of-the-mill vape liquids? Want to try the alternative everyone's talking about? This Silver Blend CBD e-Liquid from Alternate Vape is a game-changer. Individually crafted, incredibly flavorful, and packed with CBD, you'll never vape the same again. Choose from one of six imaginative and tantalizing flavors to elevate your vaping experience to a whole new level.
Our Verdict: It's certainly not the strongest vape e-liquid around, but if you value flavor, you're spoiled for choice. Simple to use and fast-acting, it's particularly perfect for novice vapers.
26. Best Full-Spectrum CBD Oil
Entourage: Wholeflower Hemp Oil
This Wholeflower Hemp Oil from Entourage contains full-spectrum, high-quality CBD oil that, when consumed, delivers a potent and fast-acting serving of CBD into your system. It's three times stronger than your typical cannabidiol tincture, with an easy-to-swallow blend designed to create a calming, therapeutic CBD experience.
Our Verdict: Trust us when we say this is strong stuff. If you're new to CBD, start low and slow with this high-CBD number. It gets to work quickly, lasts for a reasonable amount of time, and tastes very nice if you like that raw, natural hempy flavor.
27. Best Value CBD Oil
Endoca: Soothing Hemp Oil Drops
These Soothing Hemp Oil Drops from Endoca boast an impressive nutritional profile thanks to their all-natural, all-organic ingredients. When you factor in the super-concentrated and ultra-pure CBD contents, you have yourself a very effective product at an unbeatable price.
Our Verdict: Tasty, wholesome, powerful, and good for you—these drops have it all. Fast-acting, long-lasting, and very strong, Endoca has created a real value-for-money CBD tincture.
28. Best CBD Oil for Inflammation
Bluebird Botanicals: Hemp Signature Blend
Combining the powerful properties of CBD with a unique mix of herbs and other all-natural ingredients, this Hemp Signature Blend from Bluebird Botanicals offers real and effective relief from the symptoms of inflammation. Designed to support your body and soothe your joints, this is CBD oil redefined. The fascinating inclusion of frankincense carteri, black cumin seed, cold-pressed oil, and rosemary extract marks this out as something special.
Our Verdict: Potent, fast-acting, and calming effects that last—this unique hemp oil blend really packs a punch. It's also super flavorful, with a natural hempy taste nicely complemented by the flowery frankincense and spicy black cumin.
29. Best CBD Oil Pen
CBDfx: Disposable Vape Pen with CBD
Vaping can be complicated, intimidating, and expensive, but with this brilliant Disposable Vape Pen with CBD from CBDfx, you can start vaping with ease. It comes pre-charged and pre-filled with a refreshing, minty e-liquid and has been designed with simplicity at its heart. Simply remove from the packaging and start vaping. Once you're finished, throw it away!
Our Verdict: Sleek, discreet, and easy to use, this smart little vape pen gets to work straight away. From start to finish, you'll enjoy around 300 puffs of tasty mint-flavored CBD liquid. The only downside is that the effects don't last as long as some stronger vape oils.
30. Best CBD Chocolate
Tasty Hemp Oil: Tasty Cocoas CBD Chocolates
Vaping, tinctures, topicals—they all have their qualities, but does anything beat the decadence and sheer enjoyment of dark chocolate? These Tasty Cocoas CBD Chocolates from Tasty Hemp Oil come individually wrapped, ready to deliver a delicious serving of soothing CBD. Made with the highest-quality cocoa and raw hemp oil, these chocolates are available in dark and dark mint variations.
Our Verdict: Although by no means the strongest edible out there, these CBD chocolates are very simple to use and boast long-lasting effects. They're also incredibly tasty, especially if you happen to love dark chocolate!
31. Best Topical CBD Oil
BioCBD+: Premium CBD Topical Oil for Muscle & Joint Relief
This Premium Topical Oil for Muscle and Joint Relief by BioCBD+ combines the natural, soothing benefits of CBD with curcumin, white willow bark, and eucalyptus. So, not only does it do a great job in relieving muscle and joint pain, it also moisturizes and refreshes your skin. Win-win.
Our Verdict: Despite its low concentration, this easy-to-use topical CBD oil is incredibly effective in relieving muscular aches and pains. It gets to work relatively quickly and lasts for a reasonable amount of time.
32. Best Portable CBD
If vaping or dabbing just isn't your bag, there's no better CBD product than MedCBDX's CBD Gum. The small and discreet packaging fits easily in your pocket and makes receiving calming CBD as simple as chewing a piece of gum, all while refreshing your breath with its cool, minty goodness.
Our Verdict: It's a medium strength option that takes its time to get going, but when it does, it delivers a relatively long-lasting effect with a minty kick.
33. Best CBD Sticks
Irie Hemp: Organic Honey and Coconut CBD Sticks
Using only the highest-quality hemp oil, these Organic Honey and Coconut CBD Sticks from Irie Hemp pack up to 24 hours' worth of CBD into a handy and portable package. Simply open and drink the liquid inside, or add to your beverage of choice. Available in two flavors—honey and coconut—these sticks are a real sweet treat.
Our Verdict: It doesn't get much easier—or tastier—than these Irie Hemp sticks. Take them with you wherever you go, and enjoy a full day's worth of fast-acting, long-lasting CBD goodness.
34. Best CBD Patches
Pure Ratios: Hemp Oil CBD Patch
If you just don't have the time or inclination to take supplements every day, but you still want to experience the potential benefits of CBD, this Hemp Oil CBD Patch from Pure Ratios could be just what you're looking for. With little fuss or need for specialist know-how or equipment, simply apply a patch to the target area and enjoy a slow-release 40-mg serving of CBD that will last for up to 96 hours.
Our Verdict: Super concentrated and super easy, these patches get to work fairly quickly and can produce up to four days of steady CBD delivery.
---
That's it!
34 of the very best CBD oil products, categories, and uses available today. We hope it's whetted your appetite to try the soothing, calming qualities of CBD for yourself.
And if it has, here's what you need to know about choosing the best CBD oil serving size:
How to Select the Best CBD Oil Serving Size
With the correct serving size, CBD has been shown to significantly help soothe stress, pain, and inflammation (and potentially many other problems too). An appropriately high serving size of CBD may give you the desired effects you seek, but most people will not experience those CBD oil health benefits if too little is used.
Depending on your metabolism and what you're hoping to improve, you may need a vastly different serving size than the next person to experience the positive effects of CBD. Measurements can vary dramatically because there's simply no one-size-fits-all CBD serving.
If you're just diving into the world of CBD, we recommend a starting serving size of two to three milligrams. From there, you can work your way up to 100 or even 200 milligrams, after you've taken the time to gradually observe how CBD affects your body and mind. Remember, you cannot overdose on CBD, and there are no reported side effects from using high concentrations. And if you're using CBD pain relief cream for the first time, remember to apply directly to clean, dry skin.
Always refer to the guidelines on the product packaging if you are unsure about serving sizes.
Still Have Questions?
There are so many different CBD products out there to choose from, and it can be difficult to find the ones that are just right for you. To help you make an informed decision and enjoy CBD's benefits to the fullest, we have put together several pages of invaluable information about CBD, its properties, its uses, and how YOU can best benefit from it.
So, if you've got questions, we've got answers:
All the information found on these pages is unbiased and backed by scientific facts, aiming to dispel misconceptions and empower you to make the right decision when it comes to introducing CBD's beneficial properties to your everyday life.
If you still have questions about the best CBD oil products or the best CBD serving sizes, we'd love to hear from you.
Please drop us a line at [email protected] or call and leave us a message at 1-844-HEMPOIL (436-7645), and we'll get back to you as soon as possible.