Wholesale CBD Oil – Buy Bulk CBD Oil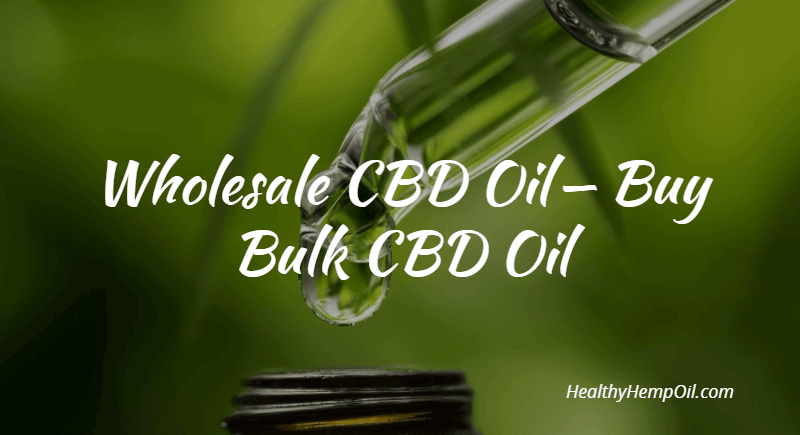 Thank you for your interest in CBD Wholesale from HealthHempOil.com!
Here at HealthHempOil.com, we are committed to offering our customers the world's best CBD products at unbeatable prices and with a focus on building long-term relationships.
We invest a lot of time into making the process as easy and profitable as possible for our partners, which include dispensaries, convenience stores, supplement retailers, and other specialist traders that want to offer safe, premium-quality CBD products to the world.
Please submit your information below and we'll get back to you ASAP…
Requirements and Considerations for Ordering CBD Wholesale
We are always open to accepting applications from distributors, wholesalers, and organizations that may need to purchase CBD wholesale. Whether you are a company or a sole proprietor, HealthHempOil.com offers innovative wholesale programs to get your CBD in bulk, no matter where you are located. Our purchase system allows us to offer substantial discounts on CBD wholesale orders.
There are certain minimum requirements a partner must meet to be eligible to order bulk CBD oil from us. These parameters help us ensure top-tier quality of our services and consistency in deliveries across all our clients.
Minimum wholesale requirements:
Applying businesses or sole proprietors must possess a legal license according to the state and federal laws within their respective location and according to their respective business jurisdiction.
Businesses should be active in a broad industry that is relevant to CBD.
All applicants must possess a valid reseller's license, a valid EIN, or a social security number.
International businesses must provide relevant local licensing and legal information according to the laws of the countries they operate from.
at.
Partnering With the World's Most Trusted CBD Provider
We like to know the businesses that sell our products, and the people behind them, so please fill out the short form below with your business information. We will get in touch with you to discuss how you can get your bulk CBD oil from HealthHempOil.com, the CBD specialists.
Once we receive your inquiry, we will contact you ASAP to discuss how we can best meet your needs. If you are an existing CBD wholesale customer, please send an email directly to [email protected].
We look forward to hearing from you!