Plus CBD Oil
With a commitment to pioneering the CBD Evolution (as they call it), Plus CBD Oil is one of the industry's shining lights. Leading the way with a responsible and innovative approach, they continue to create high-quality hemp-enriched products. Browse below to discover more.
Shop Plus CBD Oil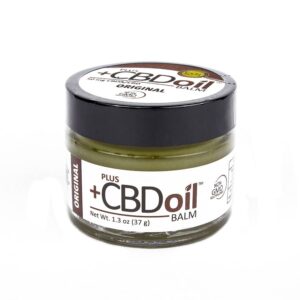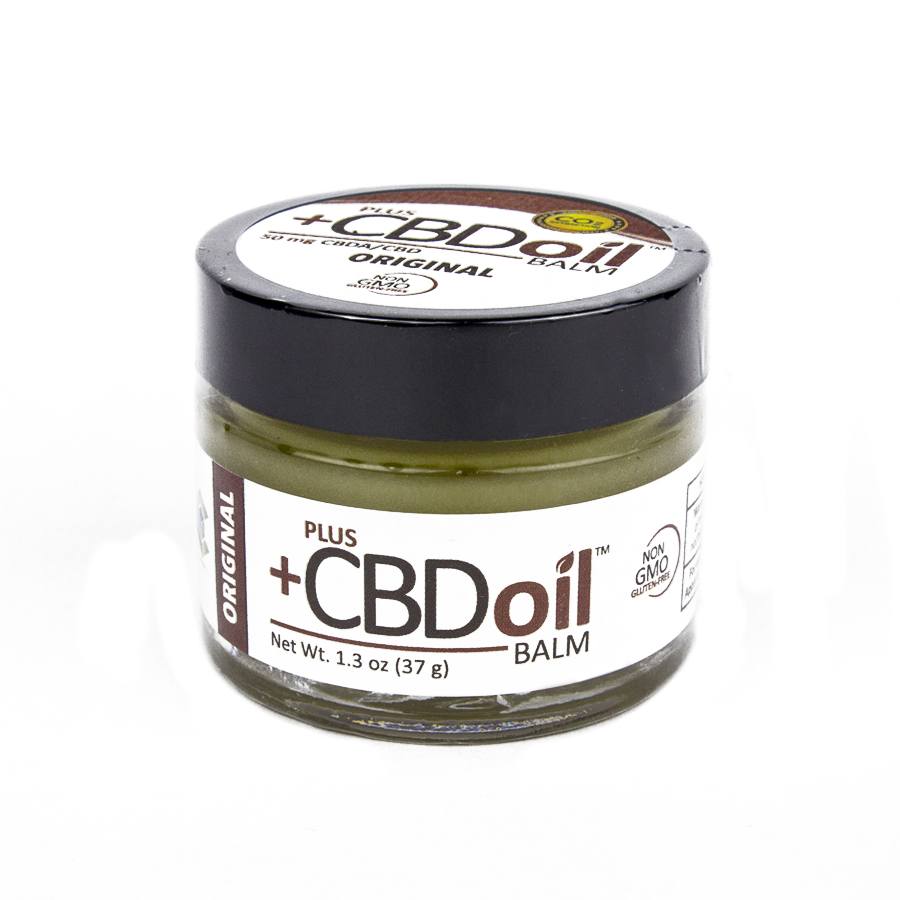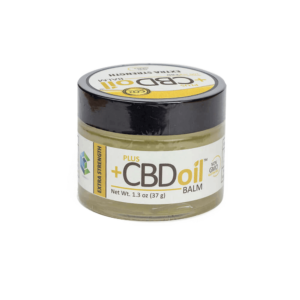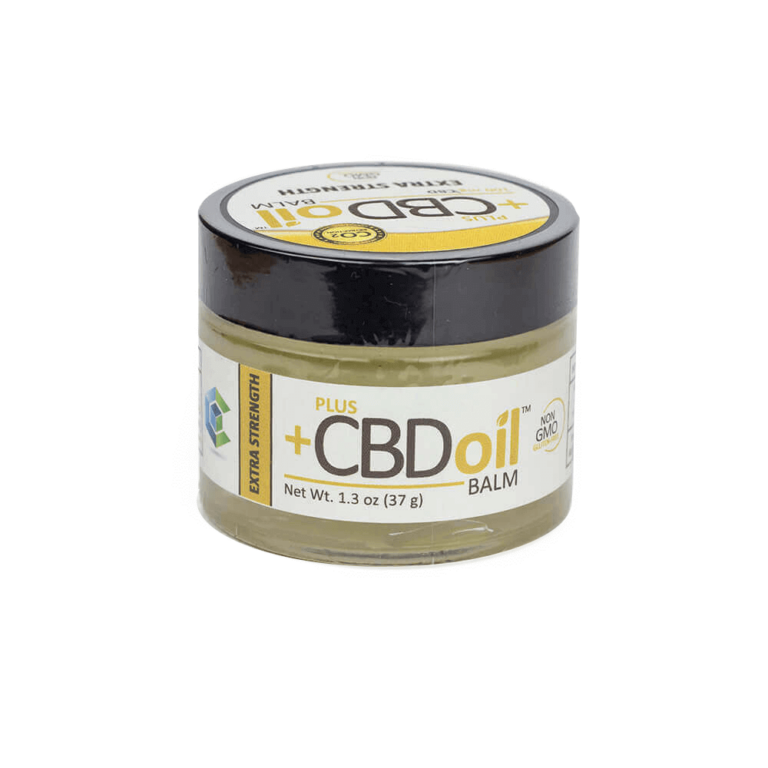 ---
About Plus CBD Oil
With bases in California and Nevada, Plus CBD Oil has positioned itself as one of the leading CBD brands in the United States. A commitment to quality, potency, and safety ensures you know where you stand when you see the Plus CBD Oil logo.
They also coined the phrase "the CBD Evolution," because the health benefits of hemp continue to evolve thanks to recent and ongoing research—a factor that underpins their excellent product range.
Plus CBD Oil Products
With the rise in CBD's popularity, you can easily find hundreds of brands competing for a place in the market. This can make it incredibly difficult to find a trustworthy, reputable company that sells high-quality CBD products that are safe, effective, and responsibly sourced. Thankfully, brands like Plus CBD Oil do everything they can to keep the quality of their products extremely high.
Plus CBD Oil follows their products from seed to shelf, ensuring that only the very best hemp oil is used and thoroughly tested for potency.
Quality Control and Third-Party Lab Testing
All of the brand's products are standardized and undergo advanced testing in third-party labs to ensure quality, safety, and cannabinoid concentrations, so you know that you're getting a product that you can trust. Plus CBD Oil's products are comprehensively tested and are free  from mold, bacteria, pesticides, solvents and heavy metals - what you see on the label is exactly what you're getting in the product.
Each product is made from naturally grown agricultural hemp and EU-certified hemp seeds, which offers quality, purity, and consistency that you can trust. We do not use any artificial dyes or fragrances, ensuring that you get a purely natural product that is healthy for your body and mind.
The CBD Evolution
Much like Healthy Hemp Oil, Plus CBD Oil encourages education about CBD and agricultural hemp, via the 'CBD Evolution'  Pioneering the CBD Evolution means producing high-quality hemp-derived products through responsible and innovative application of existing scientific research. The CBD Evolution is something that we can get behind.
Plus CBD Oil Supplement Capsules
The company focuses on offering high-grade CBD in many forms, thus accommodating the needs of their customers to the best of their ability. This extends to the extremely popular Cannabidiol Supplement Capsules, which offer the quickest and surest way for you to receive a steady serving of 25 milligrams of CBD in an easy-to-take soft gel capsule. The formula includes vitamin E and fatty acids to help regulate inflammation, combat free radical damage, and support immune function, and the capsule format makes it easy to get your daily serving of CBD without needing to worry about calculating serving size.
Plus CBD Oil Hemp Salve
Plus CBD Oil also offers a high-quality Hemp Salve with 50 milligrams of CBD that can help to nourish your skin, soothe aching muscles, and provide calming relief that can keep your skin healthy all day.
Plus CBD Oil Extra Strength Hemp Balm
Extra Strength Hemp Balm with 100 milligrams of CBD to pamper your skin with the finest natural ingredients, including hemp oil. The extra strength formula offers ideal care for sore muscles and dry skin without using any artificial scents or colors. The balm ultimately helps to soothe redness and itching while providing strong, targeted relief for pain and inflammation.
The Benefits of Choosing Plus CBD Oil
The industrial hemp plant has been cultivated by farmers in Eastern Asia for centuries. The hemp plant offers very strong fibers for cloth making and gives a very rich and nutritious oil that can be extracted from its seeds and stalks.
Hemp oil is rich in omega 3 fats, linoleic acid and CBD, among other cannabinoids. Plus CBD Oil extracts their hemp oil carefully with CO2, ensuring that the end product is very rich in CBD while having very little THC.
Cannabidiol is the second most plentiful cannabinoid found in medicinal marijuana, and it is a substance loved by many for its calming properties and potential benefits. What's more, CBD does not have any psychotropic effects, so it is impossible to get a high from Plus CBD Oil products.
CBD is a very safe substance with no serious adverse effects, so you can start (or stop) taking Plus CBD products whenever you like without worries. It is advised, though, that if you want to feel the best possible benefits, that you use your CBD products daily in the recommended servings or amounts.
The benefits of using Plus CBD products include:
Eco-friendly: The hemp used by Plus CBD Oil is fast-growing and renewable, and almost every single part of the plant can be used, so very little goes to waste.
High nutritional value: Plus CBD Oil is rich in nutrients such as essential fatty acids. Because the body does not naturally produce these nutrients, their CBD capsules are an excellent dietary supplement.
Non-psychotoxic: Hemp naturally contains very high amounts of CBD, and very low (bordering on negligible) amounts of THC. You cannot get 'high' or 'stoned' by consuming Plus CBD Oil products.  
Just keep in mind: Pregnant and lactating women should not take CBD. People who suffer from serious illnesses and/or are taking medication should ask their GP before taking new supplements. Keep your Plus CBD Oil product stored away from the reach of children and pets.
Why Order Plus CBD Oil Online?
Plus CBD Oil is a trusted and respected name in the CBD industry. They follow production from start to finish, ensuring that only the very best hemp oil is used and thoroughly tested for potency. This makes their products highly effective and very popular with those looking for help tackling anxiety or difficulty sleeping.
Plus CBD Oil's cannabidiol supplement capsules and selection of hemp salves and balms, you're bound to find a CBD product that fits with your lifestyle.
Experience the calming and soothing qualities of Plus CBD Oil and enjoy improved levels of rest and wellness.
Why Choose Healthy Hemp Oil?
Our goal here at Healthy Hemp Oil is to become the single most consumer-focused provider of CBD products available online. As such, we continue to research and share the latest objective information (including recent scientific discoveries) regarding CBD and its potential benefits.
This attention to detail also extends to our selection of CBD supplements and topicals, such as the Plus CBD Oil CBD Extra Strength Balm. It's important to us that you feel satisfied with your next CBD purchase, and if you're ever unsure about anything related to CBD, our friendly and knowledgeable support staff are only ever a click away. Check out the Plus CBD Oil products for sale on this page, or get in touch if you have any questions.