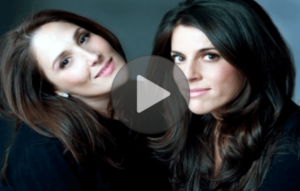 "Weed the People" is a new documentary where filmmakers Abby Epstein and Ricki Lake take an honest look at the "underground world of herbal medicine," specifically cannabis.
The vast majority of people view cannabis (marijuana) as a dangerous recreational drug. It is a view shared and promoted by many governments around the world, including the Federal Government in the United States. Here in the US, cannabis is designated a Schedule I drug — one that has no medical use and is addictive and potentially dangerous to use.
There is no denying the fact that cannabis is used as a recreational drug. We now know that the psychoactive effects of cannabis, which are what appeal to recreational users, are caused by tetrahydrocannabinol (THC), one of the major "cannabinoids" found in cannabis plants. We also know that cannabis contains another cannabinoid called cannabidiol (CBD), which is non-psychoactive and, according to many users and an increasing number of clinical studies, has many potential medical applications.
This has led to a delicate situation. On one hand, using cannabis and its byproducts is a federal offense. On the other, it may be the only treatment for a number of conditions. Nowhere is this more heartbreaking than in the case of young cancer patients. Parents are forced to watch helplessly as their children undergo chemotherapy, a treatment that can be very painful.
Anecdotal evidence shows that CBD can target and kill cancer cells without harming surrounding healthy tissue. If this is truly the case, and some studies indicate that it is, cancer treatment would not be as painful an ordeal as it is with chemotherapy, the current standard treatment. Chemo kills all cells in its path — cancer cells or healthy cells. The treatment is painful, and patients suffer from nausea, depression, weakness, and many other side effects.
"Weed the People" and How it Hopes to Change Everything
In an introduction to "Weed the People," Ricki Lake talks about the purpose of the endeavor: "The goal here is to inform people about options and empower them to make their own decisions. The characters in our new film are parents and children who don't care about the stigma of marijuana and desperately seek more humane therapies than chemo and toxic drugs."
The film looks at the lives of young cancer patients and their parents, who are desperately looking for a cure. Ignoring the stigma surrounding marijuana, parents turn to the drug as they look for a cure that doesn't include so much suffering and pain. The film aims to raise awareness about the medical applications of cannabis and to create a paradigm shift in the way cannabis is viewed.
According to the film's website, work on "Weed the People" began over a year ago, but the funds required to complete filming have not yet been raised.
This is not the first time Abby Epstein and Ricki Lake have worked together on a film. The pair filmed "The Business of Being Born," a documentary that looks at the maternal care system in America, and are currently working on "Sweetening the Pill," a look at the side effects of using birth control pills.
Where to Go for More Information
You can find more information about "Weed the People" on the film here.
For more information regarding CBD and its various medical applications, visit the cannabidiol research resource pages on our website.