10 Surprising Facts about How to Use CBD Oil for Dogs
Man's best friend deserves the very best when it comes to their nutrition and overall well-being. Whether your fur baby is a large breed like a German shepherd or a small breed like a Chihuahua, their health is of the utmost importance, as with any other member of your family. So, what other nutritional supplements are available for our dogs besides a wholesome and balanced diet?
If you are a regular user of CBD supplements, you may be surprised that there are CBD products designed especially for our furry friends. CBD oil for dogs is just as beneficial for a variety of standard health issues as CBD oil is for you and me. In fact, CBD Oil for Dogs is an ideal dietary supplement for pets suffering from pain, stress or loss of appetite. Pet CBD products are formulated especially for animals, using digestive-friendly carrier oils and pet-friendly flavors. If you have not yet explored this opportunity to reap the benefits of CBD oil for your dog, here is our list of the top ten things you didn't know about CBD for dogs to help you begin your research.
1. CBD oil for dogs may alleviate anxiousness in our pets.
If you ever wonder why your dog acts differently when you are gone or when you are in an environment with a lot of noise, you may have a dog that suffers from anxiousness. Just like humans, but in a much more sensitive state, dogs have noise phobias and get anxious in environments that have too much going on. However, dogs tend to exhibit signs of stress in more subtle ways than we do, such as excessive panting, whining, and barking. (1)
Fortunately, CBD oil for dogs can help these anxious feelings reasonably quickly, allowing your dog's body to calm down and be relieved of tension. The soothing and calming agents in the cannabidiol compounds give your dog a sense of relaxation after ingestion.
2. The pain-relieving properties of CBD oil for dogs may reduce the stress of chronic pain.
In humans, cannabidiol, or CBD, works at stimulating your endocannabinoid system, which has a crucial role in controlling inflammation and your autoimmune response. In dogs, CBD works primarily the same way, as the endocannabinoid system functions similarly in all mammals. (2) CBD compounds found in the cannabis plant have properties that fight against swelling and stiffness, which cause pain for your dog.
Cannabinoids, with their anti-inflammatory effects, can reduce our dogs' pain by stimulating the cannabinoid receptors found in their brains and bodies. These neurotransmitters, which help keep your dog's body balanced and functioning normally, are activated to allow your pet to feel more relaxed and calm. CBD oil for dogs not only reduces the stress of chronic pain for our pooches, but it can also provide you, the owner, a sense of relief that your dog can now continue to live with manageable pain.
3. CBD oil for dogs does not affect their mental state.
One of the most prominent concerns owners have raised about using CBD oil for dogs is the potential side effects usually associated with cannabis products. The good news is that CBD products stem from industrial hemp plants, which are cultivated to have very little to no THC (tetrahydrocannabinol). (3)
The psychoactive properties of cannabis products are actually only associated with the THC found mostly in marijuana plants. Although THC and CBD compounds are of the same plant families of cannabis, marijuana and hemp plants are vastly different. While marijuana and its THC content can give that "high" most people know cannabis for, CBD does not have the same intoxicating properties.
Overall, hemp plants are most often referred to as a supplementary herb to create CBD oil for dogs and humans alike. It targets the overall well-being of your dog, giving them healthful benefits without the side effects.
4. CBD oil for dogs may help reduce episodes of seizures.
Seizures are not just contained as a human experience; dogs can also suffer from them. It has been estimated that up to five percent of the overall dog population suffers from seizures and episodes of tremors. (4)
As a dog owner, witnessing your dog experiencing seizure contractions is frightening and stressful. Most dogs are prescribed medications that are potentially harmful in the long term. However, CBD oil for dogs has been observed to be a useful alternative in reducing the frequency and duration of seizures. (5)
Although many pet owners have come to swear by the use of CBD for the treatment of their pets' seizures, much more research is needed as to how the cannabidiol compounds work to relieve symptoms of seizure disorders. Until then, CBD oil for dogs is a considerable option for our beloved best friends.
5. CBD oil for dogs may improve their digestive health.
As our furry best friends age or overcome an illness or injury, their appetites and digestive health decline at a substantial rate. This is very unhelpful, as your pet needs as much nutrition as they can get to recover. Many pet owners lose sleep over their dog's tendency to vomit while on medications. The good news is that CBD oil for dogs may help increase your pet's appetite while regulating any gut health issues. (6) Owners agree: once their pets start eating again because of the usage of CBD oil, their chances of full recovery seem much more likely.
6. CBD oil for dogs may have anti-inflammatory properties.
Joint inflammation is a common malady in older dogs. It causes aches and sometimes unbearable pain. CBD oil for dogs has relieving properties that can target these aching joints, giving your pooch a break they deserve with cannabidiol's anti-inflammatory effects. In fact, chronic inflammation that causes long-term pain and other complications can be comforted in the long run when CBD oil is used as a part of your pet's daily supplements.
7. Not all CBD oils for dogs are organic products.
Just as you would do your due diligence in research when shopping for CBD supplements for yourself, it is essential to be aware of where you are purchasing your CBD oils for your furry friend. There is a vast selection of CBD oil brands on the market, and they all have varying serving sizes and potencies.
When it comes to shopping for CBD products, price isn't always the best guarantee of an adequate product. (7) There are many CBD oils for dogs that come from lesser-quality standards and cultivation methods; in fact, many brands are not organic products created naturally. A CBD oil product that isn't organic can mean that pesticides and other toxic solvents are used in the cultivation process of the hemp plants. It can also mean that the product may have a low CBD potency. Make sure to ask for lab analysis certifications when you are ready to make your purchase.
8. CBD oil for dogs may assist with many of the same ailments as CBD oil for humans.
As mentioned in previous points, CBD oil for dogs may offer the same anti-inflammatory and pain-relieving benefits as CBD supplements can provide for humans. Problems with debilitating tremors, itchy skin, restlessness, chronic pain, ailments of the nervous system, and cardiovascular issues are just some of the problems that may be aided by CBD products for dogs.
9. CBD oil for dogs can be ingested in several ways.
CBD oil for dogs is not the tastiest of treats for your pets. In fact, it may be difficult to coax your fur-baby into taking it without masking the taste altogether. Luckily, there are many ways of ingesting CBD supplements for your dog, including treats, supplements to be sprinkled onto your pet's regular meals, CBD topicals, and CBD tinctures.
When shopping for different methods of providing CBD supplements for your pet, it is essential that you check the brand to ensure that the company is providing what it is advertising. A quick check with the FDA website and their warning letters towards a handful of brands that have falsely promoted their CBD-containing products will suffice.
Another important note is to watch out for THC levels in the different methods of ingestion of CBD oils for your dog. While some THC content may cause minimal psychoactive reactions in humans, the same THC content can prove to be fatal to our pets. This is because of the higher number of cannabinoid receptors in our dogs' brains; the toxicity levels of THC can be too much for the sensitivities of our pets. (8)
10. CBD oil for dogs should be administered in the right serving sizes.
The best option to help your pet ingest CBD oil for dogs can really depend on your pet's ailment, temperament, and feeding habits. Whatever choice you make, however, the critical factor to remember is that the dosage for your dog is not equivalent to the dosage you would give to a small child. Just like humans, all dogs have different tolerance levels.
You'll want to start with minimal dosages and slowly work your way up until you see substantial relief for your pets over an extended period of time. (9) It is recommended that you consult with a holistic vet who understands the benefits of using CBD oil for dogs, so that you may most effectively treat your pet with the interests of CBD.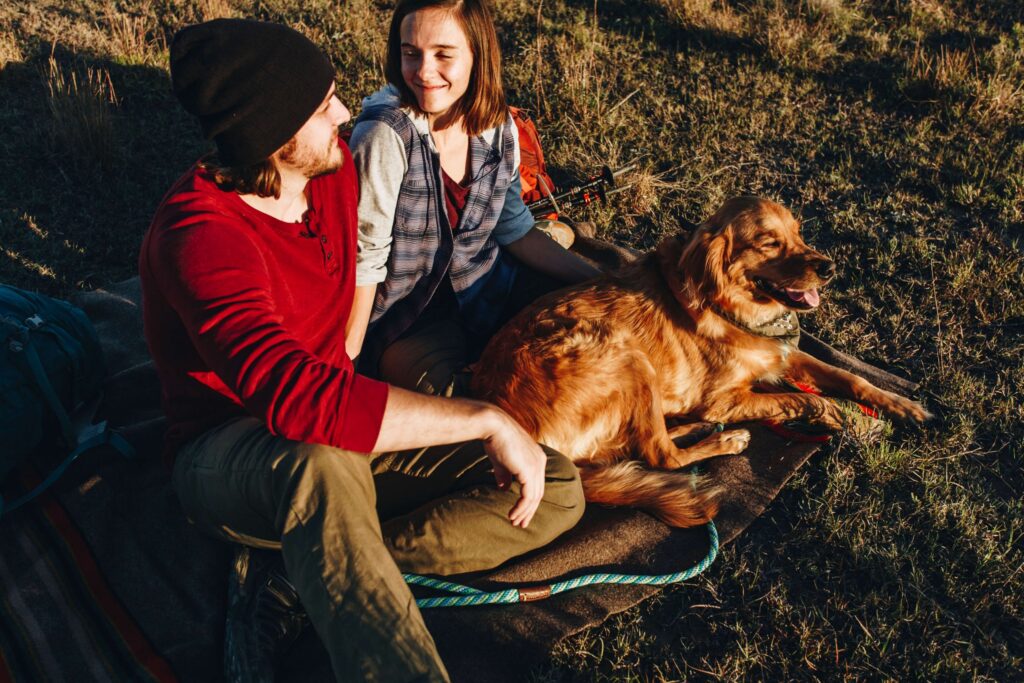 CBD Oil for Dogs FAQ's
---
Is CBD good for dogs? What are the benefits of CBD oil for dogs?
Yes, there are many amazing CBD oil benefits for dogs. For example, CBD hemp oil for dogs may promote good heart health by protecting their hearts from damage by strengthening their blood vessels (1). In addition, adding CBD to senior dogs' diets may help to protect their brains from neurodegenerative issues as they grow older. CBD for animals can also be used to reduce the effects of nausea and to stimulate your dog's appetite. CBD is also a powerful antioxidant that targets free radicals and toxins responsible for cell death. The beneficial oils in CBD oil can also help to soothe dry and itchy skin commonly caused by inflammatory skin conditions. These fantastic benefits make Herbal Renewals: CBD for Pets Blend the best CBD oil for dogs for promoting overall pet health and wellbeing.
---
Is CBD oil safe for dogs?
Yes, CBD oil is safe for canine consumption. In fact, CBD oil is not only safe, with no known adverse side effects, but it's highly beneficial for your pup's health and wellbeing. CBD oil for pets is made from the industrial hemp plant, which contains only trace elements of THC — the commonly known psychotropic compound found in cannabis. CBD oil effects on dogs do not include any mind-altering properties. This makes CBD oil safe for dogs to use, with no risk of psychoactive effects to worry about.
---
Can a dog overdose on CBD?
No, there is no evidence on record to suggest that dogs (or humans) can have a fatal overdose of CBD. However, if your dog does happen to gobble up some extra pet CBD, they may need a nap! CBD and other cannabis compounds contain biphasic properties, which means that effects can differ depending on the amount of CBD that has been taken. For example, if you're seeking to stimulate your pup, then a small serving size of CBD will be the most effective. For a more sedative effect, higher serving sizes of CBD work best. While taking a large serving of CBD will not make your dog ill, it is important to start out with small serving sizes and observe the effect it has on your pup, so that you can determine the best CBD serving size for the desired outcome.
---
Can my dog get addicted to CBD oil?
No, your dog cannot become addicted to CBD oil. Recent studies found that CBD oil is not addictive for humans or animals (2). Additionally, CBD for dogs is derived from the industrial hemp plant, which does not contain active levels of THC — the cannabinoid responsible for the psychoactive "high" effect. While this is a common concern for dog owners who are new to CBD, there is no risk of your dog becoming high or addicted to pet CBD oil.
---
Is it legal to give my dog CBD oil?
Yes, it is legal to administer CBD oil to your dog, as long as it contains less than 0.3% THC. In the US (and many other countries around the world), CBD oil extracted from industrial hemp is completely legal, as it contains a THC level well below the legal limit of 0.3%. Because Herbal Renewals: CBD for Pets Blend is extracted from the industrial hemp plant, you can be sure that it is legal for you to purchase and serve to your pet.
---
Can CBD oil help relieve my dog's pain?
Yes, CBD oil is an effective way to help relieve your dog's pain. As a pain reliever, CBD works by interrupting the pain signals between the brain and the body, so that the feeling of pain is reduced. CBD is also effective in reducing inflammation, which is a common cause of chronic pain in dogs.
---
Does CBD oil help dogs with stress?
Yes, CBD is very beneficial for dogs who suffer from nervous tension and stress. Dogs commonly experience stress when left alone, which can result in behavioral issues. Loud noises, such as fireworks or loud machinery, can also cause your dog to become stressed. Or your dog may become stressed around crowds, or busy traffic or while interacting with children or strangers. Whatever the cause, CBD products for pets can help to relieve feelings of stress and nervous tension in your dog.
---
Can CBD oil help with my dog's digestive issues?
Yes, CBD oil is an effective way to alleviate digestive issues in dogs. Because CBD is so effective at reducing inflammation in the body, CBD for animals can help to reduce sensitivity and discomfort and control common digestive issues such as fatigue and loose stools.
---
My dog is suffering from loss of appetite. Can CBD oil help?
If your dog is suffering from loss of appetite and refusing to eat, CBD can help. Normal functioning of the digestive system can be disrupted when the chemical signals that control hunger fall out of balance. As a natural neuroprotectant and antioxidant, CBD for dogs is able to slow excessive firing of chemical signals and restore a healthy appetite.
CBD is also effective in reducing nausea. A 2011 study on the effect of CBD in animals showed that CBD is able to interact with receptors in the brain to reduce vomiting and feelings of nausea in subjects (3).
---
How much CBD oil can I give my dog?
The recommended serving size of CBD differs depending on the strength of the CBD oil and the size and condition of your pet. As an oil, Herbal Renewals: CBD Oil for Pets Blend is easy to administer and comes packaged with a convenient dropper applicator for accurate dispensing.
To find the correct serving size of CBD oil for your dog, simply weigh your dog and calculate as instructed. A general rule for one serving size is three drops of CBD oil for every 10 pounds (or 5kg) of weight. For example, a 20-pound pup would need about six drops of CBD oil per serving. It is safe to administer CBD oil to your dog up to three times per day.
For dogs who are new to CBD, we recommend starting with a smaller serving size and observing the effects after about 15 minutes. As CBD hemp oil for dogs is completely safe with no side effects, you can safely serve your dog additional drops until the optimum result is achieved.
---
Can I add CBD oil to my dog's food?
Yes, adding CBD oil to your dog's food is a great way to supplement their diet. We find that most dogs love the natural, hempy flavor of Herbal Renewals: CBD Oil for Pets Blend, but if your dog is a fussy eater, the flavor can be disguised by adding it to your dog's meal. Simply use the dropper to drizzle the CBD oil onto the dog food. Alternatively, CBD pet treats are another great way to supplement your dog's diet with CBD.
---
Do veterinarians support giving CBD to dogs?
Yes, many veterinarians support the use of CBD oil to improve your pet's quality of life. While there is limited scientific research into the effects of CBD on dogs, many vets recommend CBD oil as a safe way to address problems like pain and inflammation and promote good brain and heart health in pets (4). Because hemp-derived CBD is legal, it is available for purchase as a food supplement without the need for a prescription. Herbal Renewals: CBD for Pets Blend is extracted from industrial hemp, making it safe and highly effective for dogs. In fact, many users rate it as the best CBD oil for pets. If your pet is on any prescribed medications, please seek approval from your veterinarian before adding CBD to their diet.
---
Where can I buy CBD oil for dogs?
When you're shopping for CBD oil for your pet, it's important to purchase from a credible source. As a world-leading supplier of CBD products, Healthy Hemp Oil is a trusted and certified vendor of all things CBD. We take pride in stocking only the highest quality products and providing customers with superior service. All of the products in our store undergo strict lab testing by a third party to ensure that they meet our high quality and potency standards. We also offer a 90-day money back guarantee to ensure that you, and your pets, are satisfied with the quality and results of our products. We've received thousands of CBD hemp oil reviews and testimonials from happy customers sharing their CBD success stories. We encourage you to check them out!
---
Ready to buy CBD oil for your dog?
If your pet has any of the ailments mentioned above, or if you have any further questions as to how you can provide the best quality of life for your furry best friend, it's essential to go to the right sources to find your answers. Whether you are considering the healthful benefits of CBD oil for dogs to help your pet with its illness or wanting to give additional supplementation to ensure your pet's overall well-being, contact us today or leave a comment below so we can answer all of your questions.