In a second, I'm going to tell you about the top 3 amazing reasons hemp oil benefits for hair (and our favorite Hemp Shampoo). But first, did you know that…
Hemp oil contains many fatty acids, proteins, vitamins and other nutrients that are beneficial to the health of different parts of the human body, including hair and scalp?
It's true…
The oil is extracted mainly from the seeds of the industrial hemp plant. Most people, however, easily confuse the hemp plant with marijuana, given that the two look alike, and the latter has a bad reputation around the world. In fact, it is classified as a drug and is banned in many countries.
While both industrial hemp and marijuana are scientifically classified as cannabis, the former does not contain tetrahydrocannabinol (THC), which is the source of marijuana's psychoactive properties and, consequently, its bad image. THC causes the "high" feeling that one gets after consuming marijuana.
Industrial hemp is legal in parts of Europe and the United States of America. It is used to produce food, food supplements and beauty products. In fact, there are huge plantations that specifically engage in its commercial farming and processing.
The oil is used on hair as an ingredient in shampoo, a conditioning agent, or oil gel, and including hemp oil in these products has a number of benefits.
1. Hemp Oil Moisturizes the scalp and hair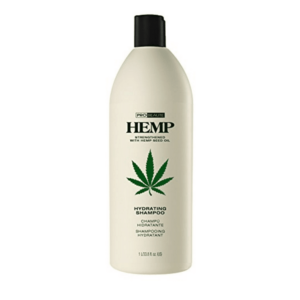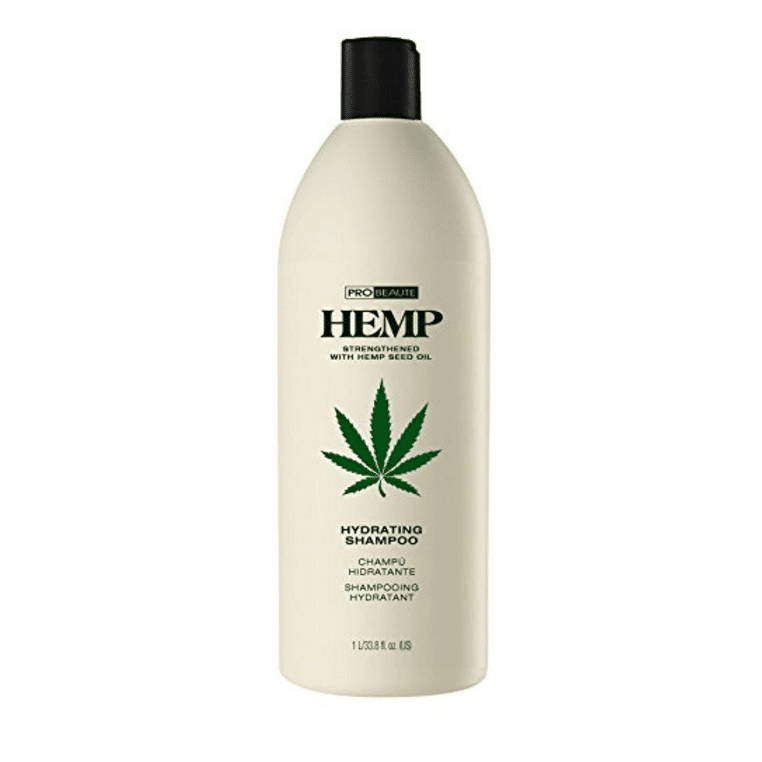 For healthy hair, some amount of moisture must be introduced and maintained. This is necessary especially in drier weather and climates, which tend to dry out skin and hair.
One of the benefits of hemp oil for hair is its moisturizing properties. Hemp oil will prevent water loss and inject moisture into the hair and scalp.
In addition, it is easily absorbed by the scalp and hair, so it doesn't get sticky and leave a mess.
2. Hemp Oil Stimulates hair growth
Hemp oil also helps to enhance the growth of hair on the scalp in a number of ways. Among these is through the Omega3, Omega6 and Omega9 fatty acids, which are necessary in stimulating growth.
Hair is made of keratin, of which up to 90% is a protein. Hemp oil is able to provide this protein during growth as a basic element of the hair, especially when included in diet.
The oil also improves blood circulation on the scalp, which ensures that the hair follicles are nourished enough to support hair growth.
3. Hemp Oil Strengthens hair to prevent breakage
It is very embarrassing to have your hair break easily. Fortunately, one of the hemp oil benefits for hair is strengthening.
When hair is excessively dry, it becomes weak and breaks easily. Hemp oil is able to maintain hair's natural texture and makes the scalp livelier to better support the hair.
These hemp oil benefits for hair tackle the common issues experienced by many people around the world. Research published by the Journal of Agricultural and Food Chemistry validates the use of hemp oil hair products in different easy-to-use formats for improved wellness.
Looking for Recommendations?
At HealthyHempOil.com we have cultivated a select group of premium Hemp products, because our customers only deserve the best. If you want hemp oil with all the benefits above, here is our favorite hemp hair products…
#1 Hemp Hair Product: Hemp Hydrating Shampoo, 33.79 Ounce
Features a gentle cleansing formula
Contains a special blend of Hemp Seed Oil and Hemp Protein
Delivers nourishing amino acids
Gentle enough for daily use.
Color-safe formula
#2 Hemp Hair Product: The Wonder Seed Hemp Shampoo, Sweet Orange, 8 Oz
All Natural Formula – optimal blend of Virgin Hemp Seed Oil
No parabens, sulfates, gluten, artificial colors or fragrances
Sweet orange essential oil fragrance
100% vegan & cruelty free
Scroll Below to See Our Infographic…
As the benefits of hemp oil for hair have proven to be such a popular topic, we have put all the core details together in the below infographic!