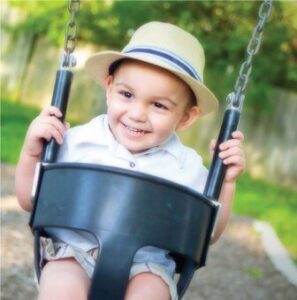 Epidiolex is a medication whose main ingredient is purified cannabidiol (CBD), a component of the cannabis plant.
It is designed to help children with intractable epilepsy – those who do not respond to conventional medical treatments.
The drug is specifically meant for infants with Dravet syndrome and young children with Lennox-Gastaut syndrome.
This is not the first time Epidiolex has been tested on humans. Two patients were treated with the drug in an exploratory study carried out in April 2013. Approved by the FDA's Investigational New Drug program, the April study paved the way for the larger study that is now underway. However, this multi-center study, led by researchers from UCSF Benioff Children's Hospital, is the first to evaluate CBD's effectiveness in treating intractable childhood epilepsy.
What Epidiolex is Meant to Do
Epilepsy affects a significant number of children around the world. Estimates place the figure at close to 466,000 affected children in the United States and almost twice as many in Europe. Though most epileptic children find relief in conventional medicine, an incredible 20 percent are resistant to current treatment options. They suffer severe side effects from their medication, and their seizures persist. Over 90,000 children live this way in the United States alone.
Epidiolex is meant to provide an alternative for these children. This is extremely important, because uncontrolled seizures in children can impact brain and neurocognitive development, leading to highly negative effects on their quality of life.
Maria Roberta Cilio, the principal investigator for this study, summed it up, saying: "This trial is pioneering a new treatment for children with the most severe epilepsies, for whom nothing else works."
About Epidiolex and the Trials
Epidiolex is pure (98%) CBD in liquid form made by GW Pharmaceuticals. A British company that has been developing cannabis-based extracts since 1998, GW is best known for Sativex, a cannabis-based spray designed to treat pain and spasticity in Multiple Sclerosis patients. However, unlike Satives which contains both CBD and THC (tetrahydrocannabinol, the psychotropic component in cannabis), Epidiolex contains only CBD.
Tests on animals have shown that CBD works as an anticonvulsant, and other studies have shown that CBD is well tolerated and safe for use in healthy adults. Since studies have not been carried out on children, there is no way to know for sure if the children will react the same way. This study aims to help researchers answer that question as well as understand how CBD interacts with other seizure medications. Researchers will also know which types of epilepsy respond best to the chemical.
The study, which kicked off earlier in February, will carefully monitor 150 patients over the course of one year. All participants are between the ages of 1 and 18 and are living with intractable epilepsy. The study will eventually run in a total of six centers but has kicked off at Benioff Children's Hospital and New York University's Langone Medical Center while the other four centers await FDA approval.
More information regarding Epidiolex can be found on the GW Pharmaceuticals website.
—
Want to learn more about CBD?
Sign up below for our mailing list to get CBD news delivered right to your email inbox. We deliver the latest news and the occasional giveaway or promotion for our all loyal readers.
Click here to get the latest news sent right to your inbox.