Shop Bluebird Botanicals
Looking for CBD drops in a range of strengths, all from a trusted and respected CBD brand? Well, you've found them. These Bluebird Botanicals CBD tinctures have something for everyone, from beginners to experienced CBD users.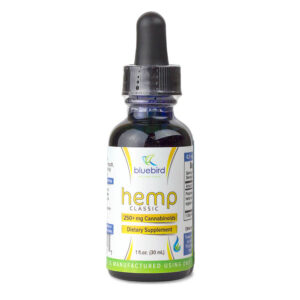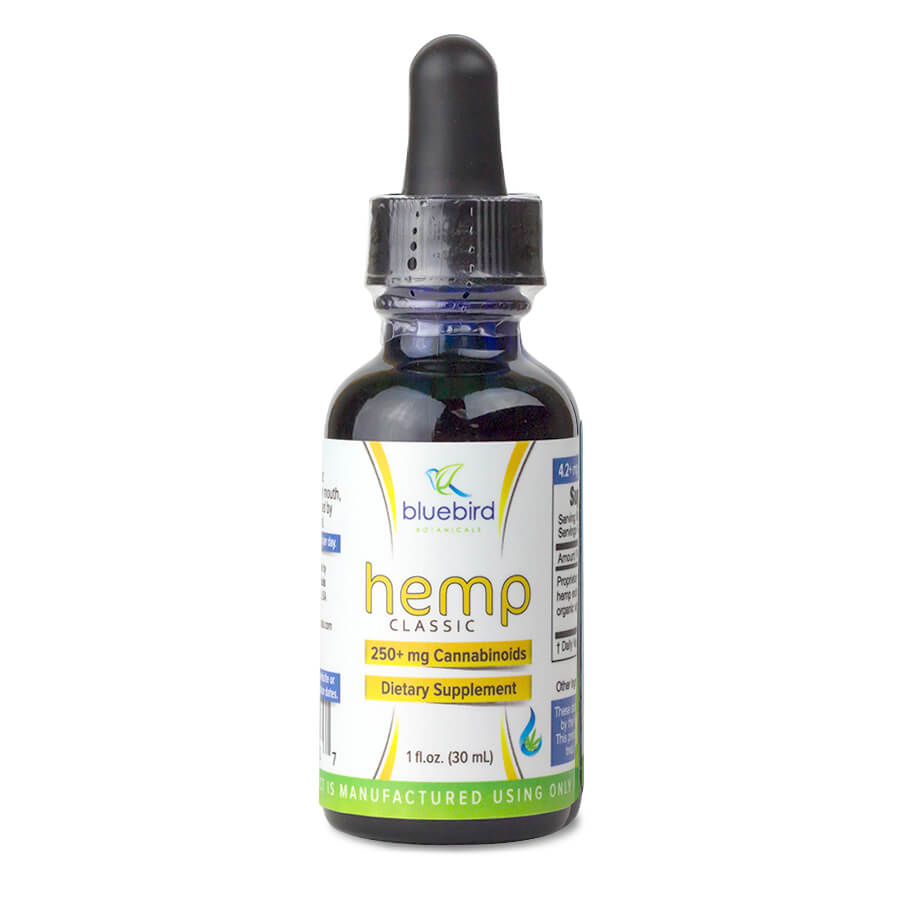 ---
About Bluebird Botanicals
Bluebird Botanicals was founded back in 2012, just as the CBD market began to boom. It was around this time that people were first informed of the wellness-improving potential of cannabidiol, and Bluebird Botanicals more than played its part in getting the word out about this new and exciting supplement.
Here we are, some years later, and Bluebird Botanicals continues to stand apart thanks to their attention to detail, carefully sourced research, eye-catching brand, and desire to create and offer a great variety of CBD products.
You know where you stand with a trusted brand like Bluebird Botanicals. All of their products are strictly third-party lab-tested, while the hemp used is organic and sustainably grown. And there's never any doubt that the amount of CBD on the label is the amount contained within the bottle.
Why Choose Bluebird Botanicals?
Bluebird Botanicals has considered every step of the CBD experience, from beginners dipping their toes in the water to veteran users who have jumped in head first.
If you belong to the former camp, take a look at their Hemp Signature Blend. Containing 250 milligrams of CBD, it's ideal for those looking to experiment with a milder, yet completely high-quality product.
For those looking to move on to a stronger tincture, the Classic Hemp 6x contains 1,500 milligrams of CBD per fluid ounce—six times the standard concentration!
And if you're keen on something in the middle, the Hemp Complete Drops offer a unique blend of two naturally occurring forms of CBD. Containing 125 milligrams of CBD, along with 125 milligrams of CBD-A (the acid form of CBD), this is the most comprehensive natural hemp supplement on the market today.
Whichever product you choose, you'll know you're in good hands with Bluebird Botanicals. CBD has the potential to soothe and calm, and Bluebird's tinctures are a quick and easy way to experience those benefits.
Why Order Bluebird Botanicals Online?
There are plenty of reasons why you might want to buy one of their products, but why should you buy your next Bluebird Botanicals hemp oil tincture online?
It's simple, really: we've carefully curated our web shop to make sure it offers only the best quality and selection of CBD products available today. And we've worked hard to make sure the entire process is as straightforward as possible. Browse and buy from anywhere, at any time, with Healthy Hemp Oil.
Remember: If you are lactating, pregnant, or suffering from a serious illness, ask your physician before taking any supplements, applying topical oils or ointments, or changing your diet in any significant way. Also, remember to keep your Bluebird Botanicals products in a dry and cool place, out of the reach of children and pets.
Why Choose Healthy Hemp Oil?
Our mission here at Healthy Hemp Oil is to become the most consumer-focused provider of CBD products available online. As such, we're committed to researching and sharing the latest objective information regarding CBD and its potential benefits, including recent scientific studies.
This attention to detail extends to our carefully curated selection of Bluebird Botanicals CBD drops. It's incredibly important to us that you feel confident in your next CBD purchase, and if you're ever unsure about anything related to CBD, our friendly and knowledgeable support team are only a click away. Check out our Bluebird Botanicals cannabidiol products for sale, or get in touch if you have any questions.