Shop Therabis
We all want the very best for our furry friends. They keep us company, improve our mood when we feel low, and are some of the most loyal friends we'll ever get. Giving back to them feels just like the most natural thing to do.
This is why there are so many great supplements and natural products out there that are designed by specialist veterinarians to help our dogs feel better.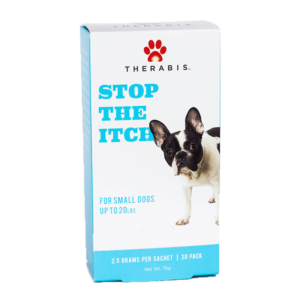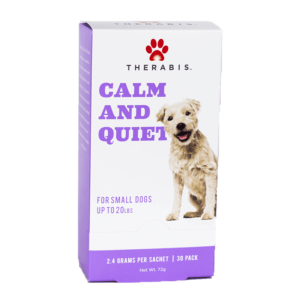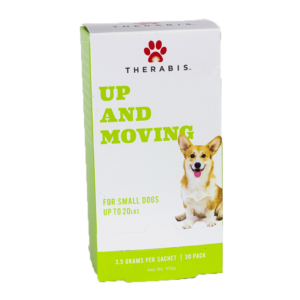 ---
One of the many supplements out there that can improve your pet's life is hemp oil CBD.
Therabis is one of the very best brands available when it comes to CBD products for pets.
Their products include the calming supplement for dogs, which can help your pet unwind and feel calmer. This is the ideal choice if you want to improve the overall wellness of your pet in a natural, safe way.
Another great choice is the supplement for dogs with itchy skin, which can boost your dog's quality of life a lot when taken daily.
Finally, their most popular product is the energy supplement for dogs to keep your special furry friend happy and active.
What makes CBD such a popular pet supplement, you wonder?
Well, for one, CBD is completely natural. It is derived from hemp oil, but is also contained in all plants of the cannabis family, including medicinal marijuana.
By extracting the CBD with CO2, the hemp oil contains a lot of CBD but is very low in THC. This is why our products are completely legal in all the states and in many countries worldwide.
Hemp oil has been consumed by humans and pets for many centuries. People have been cultivating industrial hemp since ancient times in Eastern Asian countries, including China.
Hemp oil not only contains CBD but is also rich in many essential fatty acids like linoleic acid and omega 3.
The Therabis CBD for pets products are all specially designed to be palatable so that your pet loves the flavor and doesn't need to be forced to consume the supplement.
You simply need to mix the supplement into your pet's favorite food and make sure that he or she eats it all.
The great thing about CBD is that it doesn't have any serious adverse effects. This means that you can start giving your pet CBD and stop whenever you like without any worry.
Remember: CBD is not medication. If your pet suffers from an illness, you should go to the vet and get a diagnosis and medication. If your pet doesn't react well to CBD, you should lower the serving or stop giving your pet the supplement completely. Keep your CBD for dogs in a dry and cool place away from the reach of kids and your pets.
How does CBD improve the life of your pet, you ask?
Just like it is with humans, your dog will enjoy a calming experience and improved wellness levels after taking CBD.
Pets can get tired and weary too, just like you after a hard day of work. Especially the more elderly among our furry friends can use some pampering and a natural boost. Just one to two servings a day can make all the difference.
If you're thinking about having your pet enjoy the many benefits of CBD, then Therabis is a top choice, since every one of their products has been thoroughly tested.
We at Healthy Hemp Oil spend countless hours searching for the very best hemp oil products worldwide. So, if you're looking for something great for yourself too, then check out our extensive list of products.
When you buy from us, you can be completely certain that you'll get the highest value for your money. Every single one of our products is 100% legal, safe, potent and of the highest value.
That's it! If you want to look at some CBD products for humans, check out our best CBD oil products here at Healthy Hemp Oil. There's also plenty of good stuff to read in our CBD hemp oil reviews section if you want to see what others thought about our products after using them. We take great care to offer amazing customer service with extra-fast delivery worldwide, a solid 90-day money-back guarantee and personalized services! Ask us anything you like about CBD and our products, and we'll reply as soon as possible. Finally, if you want to know all the latest news on CBD, including scientific breakthroughs and fantastic new products, just sign up for our newsletter; you surely will not regret it!