Charlottes Web CBD Products
Charlottes Web CBD is one of the most significant cannabis-related products available today. CW Hemp's offerings are non-GMO, vegetarian, and gluten-free, and all are designed to deliver a potent and effective natural CBD supplement to help combat a number of symptoms.
Read More about Charlotte's Web CBD
Charlottes Web CBD for Sale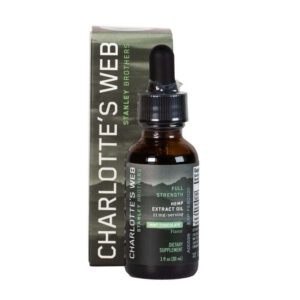 ---
Buy CW Hemp Products Online
Amidst the noise and discussion surrounding cannabis-related products, CW Hemp's CBD oil has emerged as a symbol of efficacy—particularly when it comes to mainstream media coverage. A cannabis extract high in CBD and low in THC, Charlotte's Web CBD was created by the Stanley brothers, marijuana growers and the founding members of the non-profit Realm of Caring Foundation in Colorado.
Charlotte's Web CBD oil is a great option for anyone looking for a potent CBD supplement underpinned by high production standards and incredible quality control. The hemp oil is extracted from special seeds, as well as the stalks of the plant, to produce a substance rich in CBD, omega acids, and natural terpenes, with little-to-no THC.
Supplementing your daily diet with Charlotte's Web hemp oil could potentially help to improve both mental and cognitive health, while minimizing and relieving other distressing symptoms related to a range of conditions. Most Charlotte's Web CBD users have found that it gives them an opportunity to live their lives normally by controlling their stress, pain, or other health and well-being issues.
Why Choose CW Hemp CBD Oil?
Charlotte's Web oil can be considered special for a number of reasons:
Its contents are derived from a special crossbreed of industrial hemp and marijuana, ensuring that it contains a high level of CBD and a low level of THC. Each bottle of Charlotte's Web CBD oil contains only natural, healthy ingredients.
Charlotte's Web CBD oil is legal in all 50 US states, and in many countries worldwide.
Charlotte's Web cannabis oil helped move both public perception and legislation of medical marijuana in the United States to a more positive place. Charlotte, the youngest cannabis test subject of all time, became a hard-to-ignore poster child for the potential benefits of marijuana, and discussion quickly moved from medical to ethical implications. It subsequently helped change the minds of physicians who were vehemently opposed to medical marijuana, turning many from skeptics to advocates after witnessing firsthand the positive effects of Charlotte's Web.
It can be added to water, tea, or other beverages, or taken on its own. In fact, it smells and tastes like olive oil, and ingesting it can actually be quite pleasant, without any bitter aftertaste.
Charlotte's Web CBD is safe for all ages, and the carefully maintained ratio of CBD to THC ensures that there are absolutely no psychoactive side effects or "highs," making it ideal for younger patients.