Shop Hemp Oil for Joint Pain & Joint Support
If you experience joint pain, including inflammation, CBD hemp oil may help relieve your symptoms. Browse our most popular hemp oil for joint pain products below — ranging from quick-acting CBD tinctures to long-lasting CBD concentrates.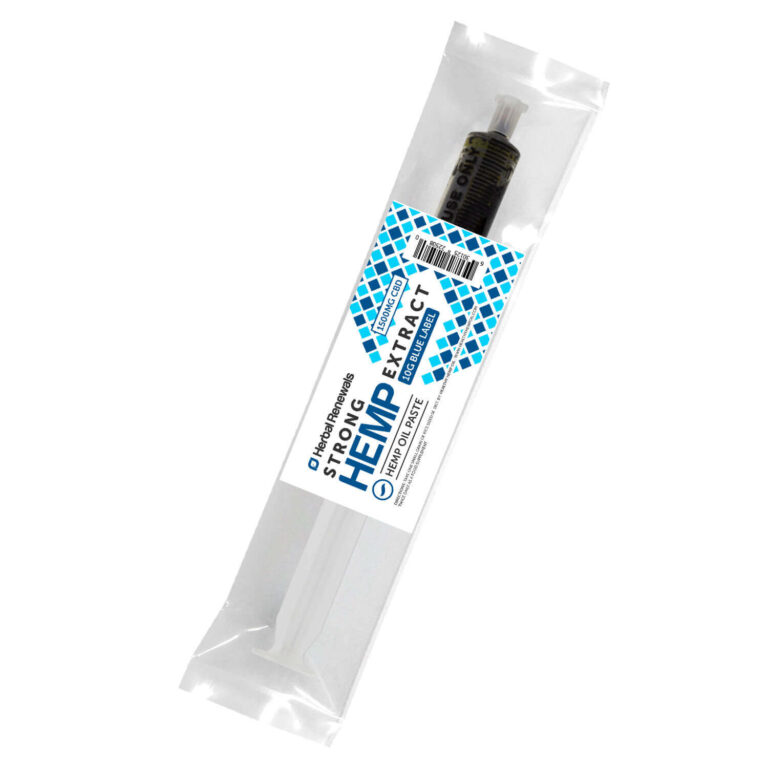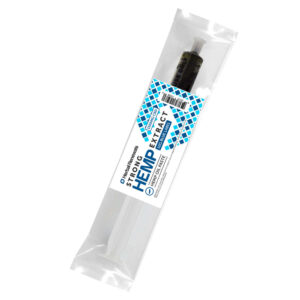 ---
Millions of Americans—approximately one in ten—suffer from some form of chronic pain. If you're among this number, hemp oil for joint pain could offer you significant relief from the discomfort and inflammation associated with the number-one cause of long-term disability in the United States. All of the CBD for joint pain products at Healthy Hemp Oil have been reviewed by verified customers so you can read authentic reviews of people experiencing joint pain relief from CBD products.
We have carefully curated a range of premium hemp oil and CBD oil for inflammation products designed specifically for joint pain. Browse our online store to discover the right product for you.
How Do Cannabinoids Help With Joint Pain?
Cannabidiol (CBD) is one of at least 113 cannabinoids found in the cannabis plant. CBD oil for joint pain works by efficiently delivering these cannabinoids into your body. CBD then attaches itself to certain receptors in your brain and immune system. One such receptor is the CB2 receptor, which helps to manage pain and inflammation in your immune system.
It's believed that when you use CBD oil for pain, it affects the way your brain and body respond to the signals they're sent, helping to reduce pain and inflammation.
Recommended Topical CBD Products for Joint Pain
The CBD in our products is carefully extracted from organic hemp plants and is made available as an oil, powder, cream, or gel in various forms. So, there's bound to be a CBD pain relief product on this page that works for you and your circumstances.
Topical CBD oil for inflammation products are useful for those suffering from localized pain, as they can be quickly and easily applied to areas affected by inflammation or joint pain associated with aging or injury.
If you are experiencing knee pain, you might also consider taking CBD capsules to help relieve knee pain as part of your wellness routine. CBD capsules make measuring dosages simple and straightforward. You could also opt for a tincture or spray, which get to work quickly after being administered.
How Does CBD Oil Help with Joint Pains
Old age comes to us all, and often it's accompanied by a laundry list of ailments. At the top of that list for many is joint pain.
According to the American Academy of Pain Medicine (AAPM), chronic pain affects more Americans than heart disease, cancer, and diabetes combined.* As we age, our load-bearing joints, such as our knees or hips, as well as our necks and lower backs, can be the source of great pain and discomfort.
Is CBD Oil Good for Inflammation?
Inflammation is a natural part of your body's immune response. It supports the healing of tissue while protecting you from infection or further injury. Unfortunately, inflammation is a common source of pain, redness, and swelling. In the joints, chronic inflammation can be debilitating and make even the slightest movements a hassle.
That's where CBD oil for joint pain comes in. CBD and other cannabinoids work via the body's natural cannabinoid receptors, which can trigger the release of chemicals and neurotransmitters that can result in a whole host of physiological effects, including supporting a healthy immune system. While the exact mechanisms still require study, CBD does show potential anti-inflammatory properties as a result of its interaction with cannabinoid receptors. Some studies also show that CBD helps to inhibit cytokines and other components that cause an inflammatory response.
This all suggests that CBD oil may be a naturally effective way to reduce inflammation and manage joint pain. CBD has also been known to relieve back pain.
Using Cannabis or CBD Oil for Joint Pain
Introducing cannabis oil for joint or back pain into your wellness regimen may help relieve the inflammation associated with this life-altering and debilitating issue.
Cannabinoids can also make a notable difference in the pain levels that accompany common joint injuries sustained while exercising. By applying a CBD balm to the affected area—or by taking a sublingual CBD oil for knee pain—you may experience pain relief and feelings of calm and relaxation as the transmission of pain signals to the brain is affected.
Buying CBD Oil for Inflammation
We've already touched upon the reasons for purchasing CBD oil for joint or back pain, but why should you buy it online? Well, here at Healthy Hemp Oil, we truly believe that an informed customer is a happy customer. And by making your purchase online, you can have all the necessary information at your fingertips to help you buy a cannabis oil that suits your specific needs.
Of course, in today's day and age, where there's information, misinformation is sure to follow. That's why we're committed to delivering the very best online resources to support our range of CBD inflammation products. We want to empower you to make the best decision possible when it comes to purchasing hemp oil for joint pain, which is why we have created the CBD Oil Buyers Guide. In it, you'll find information regarding the volume and concentration of CBD oil, an explanation of the different types of CBD products, and our recommendations for the top CBD brands.
We also want to make sure you have access to real reviews written by real people. By following that link, you can read how using a CBD inflammation product has helped numerous customers overcome arthritic pain and inflammation and find relief when both moving and at rest.
Why choose Healthy Hemp Oil?
We have a clear-cut mission here at Healthy Hemp Oil: to become the most consumer-focused provider of CBD joint pain products available online. As such, we're committed to researching and sharing the latest objective information regarding CBD and joint pain, including recent scientific studies.
This attention to detail extends to our carefully curated selection of cannabis for joint pain products. It's incredibly important to us that you feel confident in your next CBD purchase, and if you're ever unsure about anything related to CBD oil for knee pain, our friendly and knowledgeable support team are only a click away. Browse our wide range of hemp oil for joint pain products, or get in touch if you have any questions.