Every day presents a new opportunity to treat your partner in crime to the best CBD-infused products on the market. Whether you are looking to shop for CBD topicals, tinctures, or just some extra special treats, there is a massive selection of best CBD products from reputable brands.
With so many choices on the market, it's intimidating to figure out the best options to suit your significant other's needs. You're in luck, because today we are checking out our list of the best CBD products for gifting. Each product listed will give you the most informative description of what you should be expecting and the qualities that make these best CBD products stand out.
What to Consider When Gifting CBD Products
Before we start, if you have never used or purchased CBD products before, it's important to ask yourself the following questions:
Does my significant other like to use their CBD product on the go or in the comfort of home?
What does my significant other value more when it comes to their CBD products—the strength of the CBD or the price?
How quick and long-lasting does my significant other like their CBD products to be?
Does my significant other care for the flavor or scent of the product?
Find the Best CBD Gifts Using Our Quiz
Our Top Picks for the Best CBD Gifts
BioCBD+: Premium CBD Topical Oil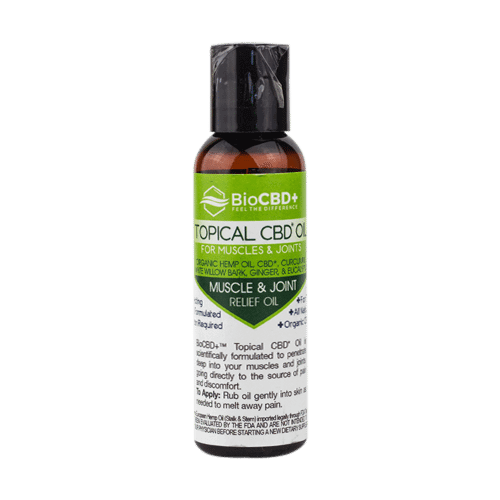 With the onslaught of pollution, sun light, and harmful toxins in the products we use daily, our skin needs the best CBD products for renewal purposes and to prevent further damage.
With this in mind, we recommend a pampering massage session with the fantastic and healthy benefits of this topical CBD oil as the best way to show your significant other what they mean to you. A small dab twice a day is all that is needed to soothe and moisturize skin that has been damaged by our environment. Included are unique ingredients such as curcumin, white willow bark, ginger, and eucalyptus to create a natural skin-care topical with no fillers or additives.
Made by Hemp: Hemp Oil Facial Serum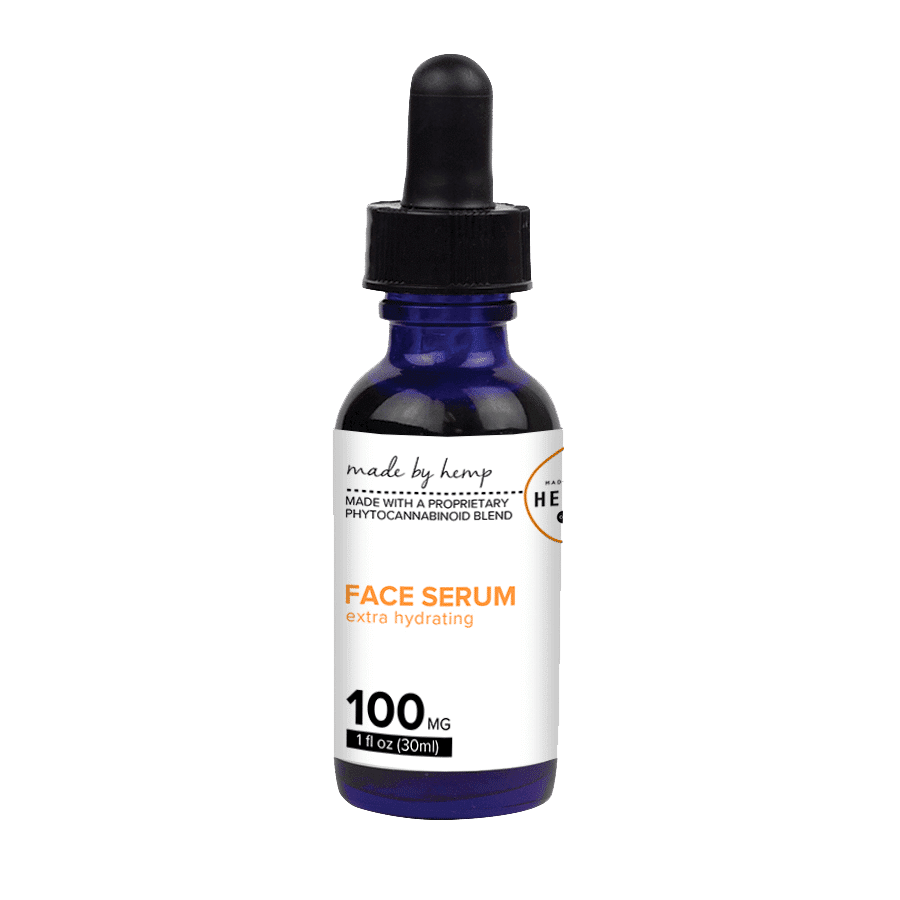 Skin care is more than just a bar of soap and water; it takes finding a great product that fits your skin type and lifestyle. Formulated with high-quality hemp oil extract, this face serum is appropriate for all skin types, but it is also the best CBD product for dry and aging skin, making it perfect for those days when your beloved is feeling less than attractive. Other ingredients used along with the CBD oil are nutrient-rich essential oils, honey, and phytonutrients that are combined to protect and hydrate your significant other's skin.
Hemp seed butter will help restore the skin's moisture while the hemp seed oil and wild orange essential oil even out skin tone with vitamins and nutrients. Skin will be left feeling fresh and rid of dead cells so the rosehip oil can help it repair while protecting it from future damage. Vitamin E and raw honey are also added to protect the skin and prevent premature aging.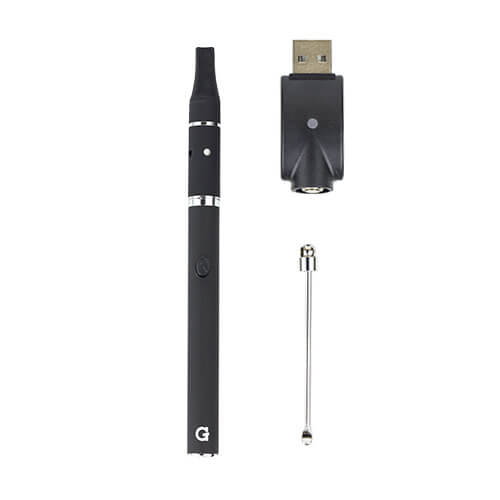 Vaping has become a significant trend for those who want to enjoy the premium-quality results of CBD oil wherever they roam, and this may be the best CBD gift for that special someone who is always on the go. The G Slim Wax Vaporizer Pen is small enough to allow your significant other to discreetly use their vape oil when they are out and about. Made of sturdy and durable materials so that it is leak-proof, this vaporizer gives its users the peace of mind to enjoy smooth and consistent vaporization.
The G Slim Wax Vaporizer is one of the best CBD products on our list because it has an exclusive Airflow Technology that makes it efficient and dependable when it comes to using concentrations. It is engineered to allow hemp oil to last longer, so your significant other can experience the oil's full flavors.
True Leaf Pet: Hemp Oil for Dogs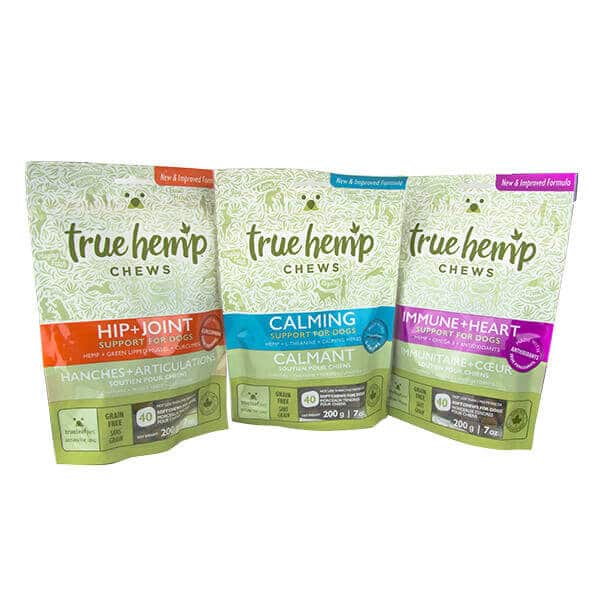 If your significant other has a significant other (i.e., a fur baby), what could be more thoughtful and loving than showing up with a special treat for the other best friend? This hemp oil for dogs was developed to nurture a healthy immune system and ensure the best heart health, regardless of the pet's age.
The bite-sized, salmon-flavored treats are not only tasty for your pooch, but also contain a unique blend of essential fatty acids—DHA, polyphenols, and omega-3s and -6s—to keep man's best friend happy for a long and healthy life. The active ingredients include fish, pomegranate, and hemp oil; they're also made without grains, GMOs, or gluten, so you can be sure you're giving your partner's pup the best.
Therapeutic: Cannabis Chocolate Bar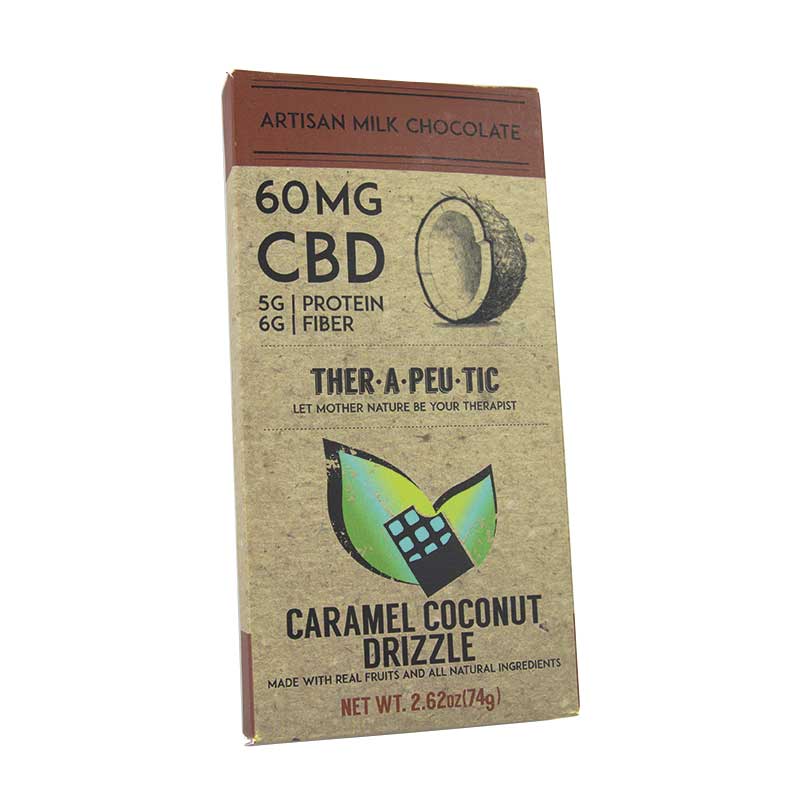 Stress and anxiety can cause tension within any relationship. Whether it's work, social pressures, friends, or family, stress can come from any source and cause your loved one to struggle. Often, when feeling down, the best way to boost your emotional wellbeing is to indulge in some comfort foods, and this cannabis chocolate bar fits the bill. It's packed with potent CBD oils that allow your loved one to experience instant relaxation due to the delicious chocolate flavor and the effects of high-quality hemp oil.
These handcrafted artisan chocolate bars are available in two mouth-watering flavors: milk chocolate with rich tones of caramel and coconuts or white chocolate with fruity peaches and earthy hazelnuts. With discreet, resealable packaging, they are a perfect pick-me-up on a long, hard day.
Our customers love these chocolates because they don't have the hemp aftertaste found in many other cannabis chocolate products. Each bite is a delicious and calming embrace that melts on your tongue.
Tasty Hemp Oil: Tasty Cocoas CBD Chocolates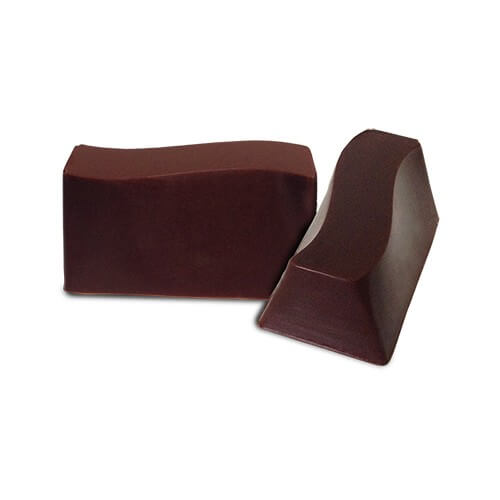 Since there's no such thing as too much chocolate, we've included a second option for those looking to really wow their sweethearts. Edibles are a delicious way to experience the healthful benefits of CBD hemp products, and the CBD concentrates found in these chocolates are suitable for those looking to gain the medicinal benefits of hemp without the psychotropic effects of THC.
The raw hemp oils extracted to create these chocolates come from industrial hemp, which is a much more reliable source of CBD than marijuana plants. Combined with the highest-quality cocoas, Tasty Hemp Oil's CBD chocolates come in three flavors: dark chocolate, dark chocolate mint, and raspberry milk chocolate.
CBD chocolates are safe and organic, and they're the best CBD gift for those who prefer not to vape, smoke, or consume raw hemp oils to experience the benefits of cannabidiol.
Find More of the Best CBD Gifts at Healthy Hemp Oil
With so many excellent gift options available, you can choose one or get them all for your significant other—or even to treat yourself—and there's always more to share in our Healthy Hemp Oil store, where you'll find the best selection of CBD products available online.
What are the best CBD products you've ever received as gifts? Let us know so we can add them to our next top picks.